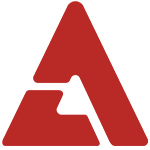 Yoo Ah In will be acting the part of Kim Tae Hee's man!

According to drama representatives, the actor will be starring in the new SBS drama 'Jang Ok Jung, Living in Love' (working title) as the male lead. He will be a character who is both charismatic and romantic, and will have a bittersweet love line with Kim Tae Hee, who had been already cast, in the historical genre drama.

Yoo Ah In has already acted in historical dramas such as 'Strongest Chil Woo', and 'Sungkyunkwan Scandal', making him a great choice to fill the role. The new drama will portray Jang Ok Jung in a new light by combining the previous explored concepts from other projects of Jang Ok Jung being a Joseon dynasty fashion designer as well as an individual who creates cosmetics.

The drama will start airing in March after 'Queen of Ambition'.