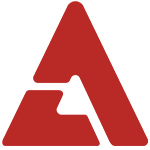 T-ara's Eunjung expressed her excitement at becoming the MC for 'Show! Champion'.

Eunjung and f(x)'s Amber have been chosen as the new MCs for the show after Shindong and Kim Shin Young. The show was originally pre-recorded and aired on Tuesday, but starting from the 30th, the show will be changing their format to air live every Wednesday.

Eunjung has long been close with MBC because she was on 'We Got Married' and had previously MCed for 'MBC Gayo Daejaejeon'. Amber was chosen because she had shown off her characteristic brightness and wit through variety shows as well.

On her appointment as MC, Eunjung said, "This is my first time in a while since our music promotions that I'm going on the show, so I'm looking forward to it and I'm nervous. Since it's a live program, it's a little nerve-wrecking, but I'm going to work hard to excel after the first season MCs Shindong and Kim Shin Young."

Even though Eunjung will be going to Japan at the end of February to promote T-ara's album in Japan, she will be going back and forth for her MCing duties.