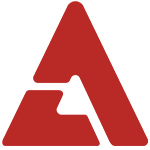 SISTAR's Hyorin recently had the members of Shinhwa quite flustered at the mention of her sleeping habit.

On the January 27th broadcast of JTBC's 'Shinhwa Broadcast', Hyesung started to turn red as he read off Hyorin's profile about her sleeping habits. Seeing him become quite flustered, the Shinhwa members asked, "What are you thinking about?  Hurry up and tell us."

Hyesung continued, while blushing, "Hyorin's sleeping habit is that when she sleeps, she sleeps naked..."  Hyorin nodded in agreement and said, "That is right. I do not wear anything when I sleep."

The other members also became flustered as they started throwing out responses that had everyone on set laughing at the nonsensical nature of their questions. Dongwan remarked, "Something bad can happen if you sleep like that... What if a dog bites you?" as the rest of Shinhwa gave him a look.

Also on this episode, the members of Shinhwa and SISTAR paired up to play couple games, bringing much laughs throughout the show.