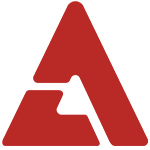 On the latest episode of '1 Night 2 Days', the producers gave out presents to the cast members to celebrate a successful start to the year 2013.

Cha Tae Hyun received a gorgeous 'sleep encouragement package', which contained not only neck pillows, but aromatic candles and eye covers as well. Upon seeing his presents, the rest of the '1 Night 2 Days' cast berated the producers, saying, "Why does he get so much?"

When the staff members answered that the presents were designed to help the tired actor, who is currently busy with 'Jeon Woo Chi', sleep better in the car, Lee Soo Geun complained, "Then what are we supposed to do, teleport?"

The rest of the cast members agreed with this, conspiring that the producers were favoring Cha Tae Hyun too much. When the producers denied this claim, Kim Seung Woo stepped forward to claim, "All I received were chocolates."