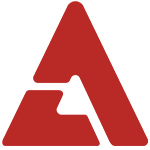 The mobile version of Big Bang's first photobook, 'Extraordinary 20's', has received the '&awards' that is hosted by the Ministry of Culture, Sports, and Tourism in the Life & Entertainment category.

The '&awards' are given to those who had the best results in the digital media field during the year. The scenes from 'Extraordinary 20's' were captured in Seoul and London by the famous photographer Hong Jang Hyun, and the photobook contains nearly 100 pages that depicts Big Bang showing off their masculine, mature charms.

The photobook was released in a mobile version because of the tremendous interest fron fans. It boasts of easy navigation, fast touch interaction, and uses the new G sense technology to move images based on the device orientation with respect to gravity. It also has hidden making videos, slide shows, music videos along with state of the art dynamic video and imagery that differentiates it from the offline version. The various functions were praised highly by experts leading the photobook to be chosen for the award.