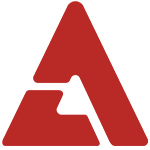 Lee Seung Gi and Psy have been ranked as the hottest CF stars on the market for the past month!

According to a poll conducted by CM Value of the Korea Advertisers Association, Lee Seung Gi and Psy were ranked as the #1 and #2 most likable CF stars, respectively.

Lee Seung Gi won with 10.05% of votes followed by Psy with 6.81% for the month of November. Trailing behind were Kim Tae Hee, Song Joong Ki, Kim Yuna, Kim Soo Hyun, and Son Yeon Jae.

Psy and Lee Seung Gi's latest 'Samsung Zipel Assak' refrigerator CF also became the highest ranked advertisement, showing the effect of combining two of the biggest stars at the moment.

Lee Seung Gi is currently starring in CFs for Zipel, KB Financial Group, Pizza Hut, Chung Jung One, Activia, KB Card, Perioe, Kolon Sport, and Heritory. Meanwhile, Psy has taken hold as a CF star for brands T Smart Learning, LG U+, Nolboo, Zipel, Condition, and Dry Finish.

Both Lee Seung Gi and Psy ranked #1 and #2, respectively, for the previous month of October as well.

Congrats to both of them!