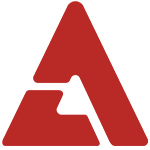 'Go Show' has come to an end with its last episode taking the air on the 21st.

With actress Go Hyun Jung as their main MC, the show has ended its run that began with the first episode back in April of this year.

Although the show did well with the first episode, it soon experienced a slump as it dropped down to single digit ratings, with its lowest rating being 3.9% and the highest ever being 10.5%.

The show finished on an up note though as it experienced a jump of 1.8% since last week earning 8.1% with the last episode.

Go Hyun Jung couldn't help but express her lingering feelings for the show as she said towards the viewers, "First of all, thank you so much for giving me this opportunity... At first, with my shaky hosting skills, I regretted taking this on at times... However, after about 11 episodes, I started to enjoy it, and thought that I shouldn't forget what the guests on this show have said. I really enjoyed it... I'm sorry we weren't able to make you laugh a lot. I think I'll continue to have lingering feelings for this show."

Jun Hyun Moo, who came on as a guest for the last episode, commented in response, "I became a fan of Go Hyun Jung [through this show]. If you didn't take on 'Go Show', the only image I would have remembered you by is by your roles in 'Queen Seonduk' and 'Sand Watch'."