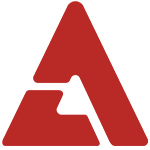 SBS's new weekend drama 'Cheongdamdong Alice' is off to a weak start.

According to the latest findings by AGB Nielsen Media Research, the new series garnered a nationwide viewer rating of 8.6% for its Saturday premiere. It's sole rival drama, MBC's 'May Queen', more than tripled the rating, recording an impressive 26.4%.

However, despite receiving low viewer ratings in its first episode, 'Cheongdamdong Alice' is being watched closely with high expectations by many as it holds some big names in its cast like Moon Geun Young, Park Si Hoo, and Kim Ji Suk.

The drama tells the story of an ordinary girl becoming a 'Cheongdamdong' (high class neighborhood) daughter-in-law. It will also deal with the requirements of marriage as well as true happiness.

How are you liking this new drama?