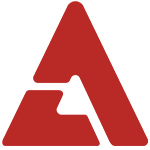 It seems as though veteran actor Choi Min Soo is not satisfied even after successfully getting revenge upon the 'grasshopper' Yoo Jae Suk on 'Running Man'.

During an interview segment with KBS's 'Entertainment Relay', reporter Angela Kim suggested having a staring contest with Choi Min Soo. But upon making eye contact with the actor, the reporter burst into laughter and remarked, "This reminds me of what you did to Yoo Jae Suk in that scene [on 'Running Man']."

Two years ago on 'Running Man', Choi Min Soo suffered a humiliation after he was quickly eliminated by Yoo Jae Suk. The actor then terrroized both the cast and crew of 'Running Man' and successfully got his revenge twice on the show.

While thinking back to his appearances on 'Running Man', Choi Min Soo left a short message of warning for Yoo Jae Suk, saying, "I'm going to make you shut your mouth."