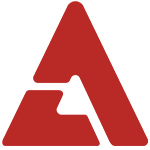 From an over-abundance of debuts to a handful of career-defining comebacks, 2012 has been a big year for K-Pop. But what were the best, most important songs of 2012? Here at allkpop, we're trying to answer that question with our 'Top 50 K-Pop Songs of 2012'!

We combed through this year's many, many releases to bring you a list of fifty of the year's most noteworthy songs. Check in every Wednesday between now and January 2nd for the next group of songs in our ranking. Today, we bring you the ranking for numbers forty-one through fifty on our list.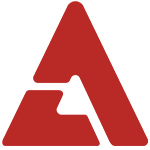 50. EXO-K "MAMA" 
Label: SM Entertainment
Release date: April 8, 2012
Production: Yoo Young Jin
allkpop review



It only took one hundred days, twenty three teasers, and two prelude songs before the young men of EXO finally burst onto the scene, with their image-defining official debut single, "MAMA". Dressed in monk-like robes and armed to the gills with branded jewelry and expensive CGI, "MAMA" was one of 2012's most ambitious debuts, which seems appropriate since they also had more pre-debut hype than any other group. While "MAMA" isn't the most radio-friendly debut we've ever heard, the overall scope was definitely one of the most unique and memorable.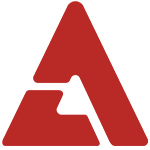 49. Phantom "Burning"

Label: Brand New Music
Release date: August 16, 2012
Production: Phantom



Predebut, Phantom gained notoriety for envelope pushing songs and videos like "Love Songs Teens Can't Listen To" and "Hole in Your Face". When they officially debuted with their self-written and self-produced song, "Burning", they proved that they could do commercial songs just as well as controversial ones, and that it was their talent as musicians that was worthy of attention. "Burning" is a modern pop song that, unfortunately, did not get the commercial recognition that it deserved.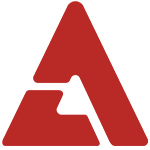 48. NU'EST "Face"
Label: Pledis Entertainment
Release date: March 14, 2012
Production: Jang Ji Won, Daniel Bergman, Lee Yoo Jin
allkpop review



Rookie group NU'EST let us know right from the get-go that they wouldn't settle for anything less than our full attention. They addressed issues of school bullying in their debut song and video, "Face", which established their signature "urban electro" sound. In their video and promotions for "Face", NU'EST fearlessly demanded that we take notice, which resulted in one of the most successful boy band debuts of 2012.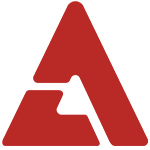 47. EXID "I Feel Good"
Label
: AB Entertainment
Release date
: August 15, 2012
Production
: Shinsadong Tiger, Rado
After a somewhat lackluster debut earlier this year and some major member shake-ups,
EXID
regrouped under the leadership of former underground rapper and founding member
LE
to make their comeback with "
I Feel Good
". "I Feel Good" spotlighted the groups' strong vocals and unique rapping in a way that was much more fun and attention-getting than their previous releases. While the song failed to chart or garner any music show wins, it was still a fantastic comeback for a group that is sure to shine in the future.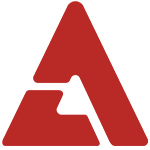 46. Girl's Day "Don't Forget Me"
Label
: Dream Tea Entertainment
Release date
: October 26, 2012
Production
: Nam Ki Sang, Kwon Seon Ik, Choi Do Kwan
After the sad news of member 
Jihae
's departure, 
Girl's Day
made a comeback as a four member group with "
Don't Forget Me
". While previous Girl's Day releases have relied on gimmicks and adherence to their cute images, "Don't Forget Me" successfully brings together the members' compelling charms with a new level of sincerity and maturity. Rather than trying to overhaul their image once more, this song refined what was already there, which resulted in Girl's Day's best release to date.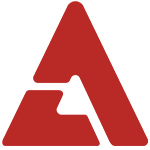 45. IU "Peach"
Label
: LOEN Entertainment
Release date
: May 11, 2012
Production
: IU, G. Gorilla
For someone who shot to success with an uncle-fan-friendly, childish image, changing things up could be a risk. What would happen if people no longer saw the Nation's Little Sister as a child?
IU
's self-composed song "
Peach
" was a great bridge between the little girl in peter-pan-collared dresses of "
You and I
", and the more mature young lady dancing to "
Troublemaker
" and "
Rainism
" at her first solo concert. Because of that concert, "Peach" wasn't the focus of her promotions, which is probably why it didn't quite make it to number one on the charts. Yet, the honest lyrics behind "Peach" and the bare acoustic elements of its instrumental was a highlight release for young IU, and a refreshing addition to this year's releases.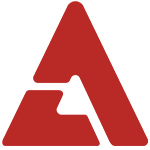 44. Primary feat. E-Sens "Poison" 
Label
: Amoeba Culture
Release date
: October 31, 2012
Production
: E-Sens, Primary
Primary
took a risky move featuring
E-Sens
in his song "
Poison
", as the latter was involved in a marijuana incident and had legal problems. However, he apparently made the right choice, because "Poison" saw an explosive response among listeners, fans of hip-hop or not. Although the title song was the more mainstream-rap "
?
", "Poison" showed off a gritty, quiet rapping from the
Supreme Team
rapper, giving goosebumps to listeners with not only the lyrics and melody but his masterful delivery.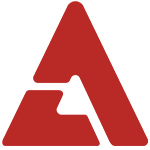 43. U-KISS "Tick Tock"
Label
: NH Media
Release date
: April 25, 2012
Production
: Jd Relic, Adam Kapit, Ryan S. Jhun, Kyler England
allkpop review
U-KISS
promoted two great singles in Korea in 2012, but "
Tick Tock
" off of the '
DORADORA
' mini album was a stand-out album track and a fan favorite.  The song was originally promoted as a single in Japan in 2011 (called "
Tick Tack
" instead), where it built on the signature sound that U-KISS developed with 2011's "
Neverland
". In the way that songs like "
Sorry Sorry
" and "
Mr. Simple
" have come to define
Super Junior
, "Neverland" and "Tick Tock" will stand as some of U-KISS's most career-defining songs.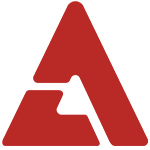 42. Sunny Hill "The Grasshopper Song"
Label
: LOEN Entertainment
Release date
: January 13, 2012
Production
: Kim Yi Na, Lee Min Soo
While most idol groups were singing of love and heartbreak,
Sunny Hill
brought us a breath of fresh air with the cautionary tale of "
The Grasshopper Song
", based on Aesop's story of the ant and the grasshopper.  The song races forward, imitating the monotonous scurrying of the ant's lifestyle without ever getting boring. Sunny Hill has made a name for themselves by blending artistic pop music with social messages in a way that's accessible without being preachy, and "The Grasshopper Song" is a fantastic addition to that legacy.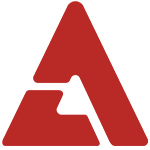 41. MBLAQ "This is War"
Label
: J. Tune Entertainment
Release date
: January 10, 2012
Production
: Park Chul Ho, Duble Sidekick
MBLAQ
is known for going big and dramatic, and "
This is War
"- from the rather odd inclusion of audio clips of a
Malcolm X
speech in the intro to the bullet-bending video - is their biggest and most dramatic release to date. Not really a ballad or a dance song but a more of an epic war-cry, "This is War" was a risk for the group- one that paid off with two 'M! Countdown' wins during their four-week promotion cycle, and further cemented them as one of K-Pop's premiere male groups.
This is just the beginning- check back next week on Wednesday, December 12th for songs thirty-one through forty!
[ 41-50 | 31-40 | 21-30 | 11-20 | 1-10 ]
allkpop's 'Top 50 K-Pop Songs of 2012' was compiled by rex_music, jennywill, and contagion. This list is staff-determined and is not in any way connected with the fan-voted 2012 allkpop awards.