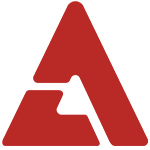 Kim Hyun Joong turned into a casual winter guy for apparel brand HANGTEN.

He snagged the attention of his fans while donning colored outerwear, matching his trademark chic looks with HANGTEN's styles. He matched a red padded jacket with an argyle knit for a classic and casual mood, and also matched an orange jacket with black pants for a more masculine look.

Fans commented, "Kim Hyun Joong is just always good looking", and "That red jacket is so cute."

HANGTEN said, "The padded jackets are a 'must have item' that is already popular to many men, and we're getting good results with this endorsement."