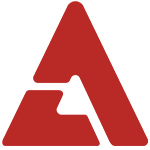 On 'Strong Heart', Leeteuk sent 100 of his celebrity friends a text message that read, "I'm going to miss you" as part of his farewell special.

In addition to the reply from Psy, more replies were shared on the show bringing laughter to the guests and viewers.

Lee Seung Gi replied, "You haven't gone yet? kekekeke I'm going to miss you too ㅠㅠ", while 2PM's Taecyeon replied, "Hyung, take care~ But I think this is your first text to me, please contact me more often," causing laughter to break out.

Jewelry's Eunjung texted back, "Did you send this to the wrong person? Oppa, aren't you going in as public service officer?". Kim Min Jong answered, "Me too. Fighting... Time will go by fast. Enjoy it." Yoo Hyun Sang replied, "Teuk, you'll do fine~ Even Boom went through it~ I'll miss you. I'll go visit you, fighting~". K.Will answered, "Don't lie keke. The nation wants solider Park Jung Soo. Sexy, free & single, and ready to enlist."