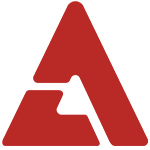 4minute's HyunA, who's been enjoying the title of 'Post Lee Hyori' as of late, has participated in a new photoshoot with 'Cosmopolitan' magazine as colorful as her "Ice Cream" comeback!

The pictorial is a perfect blend of cute and sexy that brings out all of HyunA's spunky charms. The combination of unique poses show off her perfect figure.

HyunA's quite the busy lady lately with a CF shoot in L.A. as well as a meeting with Scooter Braun in the works. She's also one of three new soju models for 'Chum-Churum', all in addition to her recent comeback with "Ice Cream". A busy promotional schedule indeed!

Check out the rest of these colorful cuts in the December issue of the magazine.