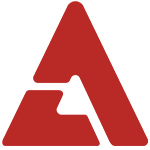 SBS's 'Laws of the Jungle 2' has finally released its confirmed list of cast members, who will be making their next expedition to the Galápagos Islands located off the west coast of South America.

According to an SBS variety show representative, "Kim Byung Man, comedian Noh Woo Jin, actor Park Jung Chul, MMA fighter Choo Sung Hoon, MBLAQ's Mir, and actress Park Sol Mi have all been confirmed for 'Laws of the Jungle 2'. The cast members will be leaving for the Galápagos Islands next week and is scheduled to air at the end of December."

Following the casting of ZE:A's Kwanghee, and 2AM's Jinwoon, MBLAQ's Mir will become the third idol the join the show.