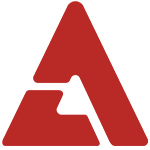 Girl's Day's Sojin has captured the attention of her fans with her extremely small waist.

On October 30, the group's manager updated Girl's Day's official Twitter page with the photo above and the message: "Sojin unnie's waist size, which you all have been curious to know, is.... 22 inches... Isn't she very thin? ㅠㅠ Ah... So jealous!!!!!!!! ㅠㅠㅠ."

Sojin later responded, "Hello. This is Girl's Day's Park Ant :) Kekeke." The photo has evoked comments like, "I'm so jealous~ [Her waist size] is smaller than my head", "Unnie, you should gain some weight", and more.

A representative of Dream Tea Entertainment stated, "Many fans have been curious to know Sojin's weight and waist size, so they seem to have asked the group's manager. We have heard that Sojin is the type who doesn't gain weight easily."

Girl's Day is currently busy promoting their latest title track "Don't Forget Me" off of their 5th single album, 'Girl's Day Party #5′.

In related news, other female idol members who have been revealed to have similar waist sizes are KARA's Hara, 4minute's HyunA, and Girls' Generation's Yuri.