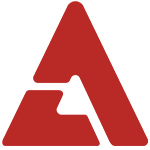 The wait is finally over, Super Junior has released their long awaited sixth album, 'Sexy, Free & Single'!

The album was released online on July 1st (KST), and contains 10 total tracks of various genres including R&B, dance, and ballad, allowing us to get a taste of the variety of talents the group has to offer.

The title track "Sexy, Free & Single" is said to be a song that incorporates R&B along with soulful House music that is easy and addicting to listen to. The fun lyrics tell the success stories of sexy and free single men.

As revealed previously, the group has also included a special track entitled, 'From U', which is a medium tempo R&B trackádedicated to their fan club ELF, which they'll be performing on stage in addition to the title song.

'Gulliver', a song composed by Eunhyuk, is another track off the album and is said to contain the raps of Leeteuk, Shindong, Eunhyuk, and Donghae, and the charismatic vocals of Ryeowook. The song wittily compares the countless charms of the Super Junior members to that of 'Gulliver's Travels'.

"Someday" is a remake of Lee Sang Eun's original, showcasing the vocal abilities of the group.

The group welcomes in the summer with "Now", which incorporates its refreshing sound and melody with lyrics that talk about leaving on a summer trip to the beach, while "Rockstar", an electronic, hip hop club track will show off the group's lively image and rocker charisma.

Other songs that made it onto the album include "Bittersweet", which will touch the listeners with the emotional vocals of Yesung, Sungmin, Ryeowook, and Kyuhyun with its sad lyrics; "Papillon", an electronic dance track that cheers on those who have become worn out by their lives; "Lingering", a touching ballad; and "Breakup Day".

Check out a preview of the tracks below.