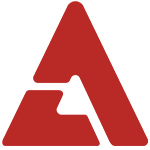 Recently, Seo In Guk sat down with the media to reveal how he felt about his re-installment into
KBS 2TV
's '
Love Rain
'. During the press conference, Seo In Guk talked about the return and gave an amusing anecdote about him and
Girls' Generation
's
YoonA
.
Seo In Guk played the role of Kim Chang Mo in the '70s for the drama 'Love Rain', receiving much love from fans in his first acting role. Seo In Guk will return to the drama starting the tenth episode as a character of the present age.
Seo In Guk stated,
"On the 18th [of April], I started filming for 'Love Rain' again. Although I am nervous about tackling two roles at once in my first attempt at acting, I am giving my best effort. After coming back to 'Love Rain' in nearly 3 months, it feels fresh and joyous."
In addition, he shared, "I got to see YoonA and Jang Geun Suk for the first time in a while. I saw Kim Shi Hoo several times after the filming was over, but YoonA and Jang Geun Suk are such busy people that this was my first time seeing them in 3 months since the drama press conference. I was very happy."

Seo In Guk then shyly smiled and revealed, "YoonA sang my new song 'Tease Me' right in front of me. With cute motions, she sang 'I'll come to you, I'll come to you' - giving me encouragement which was heartwarming, but also embarrassing to the point that I couldn't lift my head."


Source: Sports Chosun