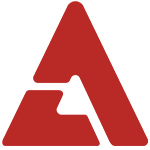 After an amazing first round, semi-finals, and finals, that killed 2 of PollDaddy's polls and inadvertently effected service of their servers, we finally have a winner for allkpop Fan Tournament's Best Male Dancer!

We started off with eight amazing dancers in the K-pop world including Big Bang's Taeyang, Jay Park, SHINee's Taemin, Super Junior's Eunhyuk, B2ST's Lee Ki Kwang, TVXQ's Yunho, Se7en, and Rain. After a fierce battle and tallying up all the votes, we have determined the last man standing.

There was a staggering total of 13.5 million votes cast for the finals. Out of those votes, 8th seeded Rain received 6,636,819 of the votes, while 6th seeded Yunho received 6,933,514 votes and is the Champion!

So congratulations and thanks to Yunho and Cassiopeia for the victory! Your efforts have truly paid off. Also a big round of applause for Rain and the Clouds for their heroic effort.

Thank you to everyone who participated, you all deserve a pat on the back!