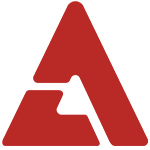 Former YouTube staráAilee has finally released the full music video for her debut song, "Heaven"!

Ailee attracted much interest after she blew the audience away with her rendition of "Halo" by Beyonce onáMBC's Chuseok special, 'Singers and Trainees'. She is currently starring in theáKBS 2TV drama, 'Dream High 2', and will now kick off her debut promotions on major music programs.

Armed with powerful vocals and a strong stage presence, Ailee is destined to stand out and become one of K-Pop's top rookies of 2012.

Check out her debut MV below!