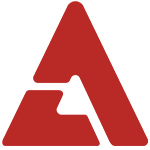 24 member girl group,
Leader'S
, will make their debut in the beginning of next year. Though the group's actual debut is a few months away, it's been confirmed that the profiles of each member will be released this month. It was also recently revealed that the eight member group
Leader'S T
, pictured above, was only a sub-unit of the whole group.
TGN Entertainment
revealed the reasoning behind this unique group size, stating,
"We hope you will be mesmerized by the harmony of twenty-four girls. When you look at the idol groups these days, they are called "single line singers" because most have each members singing only a line out of a song. Many people have been saying, "If you have 24 members then they will sing one word instead of one line," but every member of Leader'S will sing from the beginning to the end. All of the members have undeniably good vocals. Even their twelve hour practices mostly consist of vocal training."
Source + image via Naver