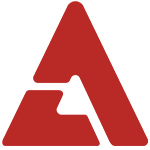 Following the news of
U-KISS
's
Kim Kibum
and
Alexander
leaving the group due to the agency desiring member replacements, Kim Kibum recently made an appearance on 
KBS
's
"Entertainers"
to explain the current situation in a bit more depth. You can read the transcription of his interview down below. ---
Hello, this is Kim Kibum.
First of all, I'm very sorry for having to meet everyone for this news.
And I'm immensely sorry for having to reveal my no make-up face... I've been having a hard time you see... (Laughs)
Q: What is the current situation?
A: My contract with my former agency has been cancelled. Around February, the agency told me that they would like to do some member replacements, and when I asked if it was me who was to get replaced, they replied yes.
First of all, they said my vocal role in the group was weak. I respected my agency's opinion and agreed to cancel my contract.
Q: What is the reason behind "Kim Kibum withdrawing" being such a hot topic of discussion?
A: (Laughs) Well, I think there were a lot of areas I lacked in. I think my capability as a singer was lacking.
Q: There is talk that you withdrew to focus on your business?
I don't know how that rumor came about. Because my activities ended after my contract was cancelled, for about a month I didn't participate in activities during U-KISS's promotions.
To be honest, I didn't say anything in that time because I didn't want it to affect the other members. I think that caused the misunderstanding. Our fans were misunderstanding the situation, and were saying things like, "Has he stopped U-KISS promotions because of his business?" and "If you're going to put your focus on your business, then just become an entrepreneur. So I think that misunderstanding came about during that one month.
Q: What is the response from fans?
A: There are a lot of fans who've told me to come back, and there are a lot who say it's not U-KISS without seven members. I'm apologetic towards the fans because of how this situation came out to be. They believed in me, so I'm hurt that Alexander and I had to withdraw from U-KISS. I'm a bit disappointed that I didn't get to stay on my will.
If U-KISS becomes more successful with member replacements, then I guess I'm fine with that.
Q: What was your brother's reaction to the situation?
My brother seemed really hurt that we couldn't go right till the end together, and that I ended up getting off the bus halfway through. He said to me, "I wanted you to do well, I don't know how the situation came to be like this."
I was okay with it, but my brother got angry (Laughs). But he said that things like this can happen, and told me to always have strength.
I'm planning to push forward with my personal activities, and I'll working hard to achieve success with my character business.
I'm very sorry that I had to show myself in a situation like this, but I will do my best to show a better image of myself.
Tip: Yella