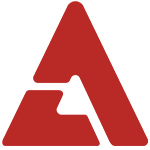 More still cuts of scenes between
Song Seung Hun
and
Kim Tae Hee
for
MBC
's upcoming drama, "
My Princes
s," were just revealed. This scene is said to be of 'Lee Seol' (Kim Tae Hee) learning the news of what happened to her father from her grandfather. Having promised that he (father) would come and pick her up, the outgoing Lee Seol loses her confidence and collapses in front of 'Hae Young' (Song Seung Hun), giving him a glimpse of her wounds. Despite the freezing cold weather, the two were said to have given the scene their full effort in order to depict the realistic emotional feel of Lee Seol crying her heart out with Hae Young watching on. The production team commented, "
Snow also began falling as if right on cue, making the entire scene look like something out of a photo shoot. Viewers will instantly become addicted to the charm between the careless Lee Seol and the romantic Hae Young.
" [gallery columns=4] Source: Donga via Nate