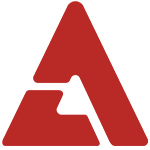 On November 26th, the Seoul district of police announced that they would be investigating the rumors surrounding actor Park Hae Jin for draft dodging. According to the investigators, the actor received an exemption from service back in 2004 because he claimed to be a schizophrenic. Reports later began flooding in, expressing suspicions about his medical condition, but further investigations became impossible as his case fell out of reach with the 'Statute of Limitations' last month. This statute of limitations cites that one cannot be prosecuted for a violation of military laws if a certain amount of time has passed. The period to examine and prosecute Park Hae Jin for draft dodging may have ended a month ago, but investigations are still underway to determine the truth. It was discovered that Park was granted an exemption in March of 2004 after he had been in and out of a psychiatric clinic in order to be prescribed medication. Yet many believed that this was a sham effort by Park to authenticate his 'condition'.  Kim Sung Su, the investigative team leader, stated to Sports Seoul on the 26th, "We will be further investigating his hospital whereabouts. At the time, Park was working in Seoul and attending a clinic in Daegu, despite residing in Busan." The police finally requested permission from the Military Manpower Administration to revive the inquiries. "We've received records from the Military Manpower Association and will investigate whether he faked his diagnosis for his schizophrenia." Many were also of the opinion that the actor should receive a re-test since his conditions have apparently improved. Park Hae Jin planned to release a music single in Japan this coming February in order to debut as a singer. So how will this investigation impact his future career goals? Park may be safe from having charges pressed against him, however, because he is still under 30 years of age, the chances of him enlisting in the military as an active-duty soldier remain high. In an exclusive interview with Star News, Park Hae Jin personally stated:
"Before I became a celebrity, I received a re-test in 2002 due to a lung disease. In June of 2003, I began treatment at Kyung Buk University Hospital for depression and sociophobia, and continued to receive treatments up to November 28th of 2005. It's not as easy as you think to go to a psychiatric clinic, but my family wanted a proper diagnosis, which is why I went. Even if I wanted to go to the military, I couldn't have, as I didn't even have the rights to volunteer. To state that I intentionally tried to draft dodge, I believe that people are trying to commit malicious acts against me. Yes, I received an exemption due to my poor health, but re-tests are not given just because conditions improve. I, too, feel that I am as normal as possible right now and will take a re-test and the proper steps to enter the military if investigations prove that I intentionally committed such acts. Regardless, even if I enter the military, I will forever be branded as a celebrity that tried to draft dodge. I'd rather request a re-investigation in order to reveal the truth and take the proper steps necessary for my service."
Observing the issue, netizens commented, 
"I trust in Park Hae Jin
," "
I like how he says that he will go through the proper procedures for his service, unlike someone that is dragging his case through the mud and blaming his poor social status for being unable to receive dental treatment,
" and "
Who here really would get a re-test and go back to the military once they've already received an exemption?
" Park Hae Jin is known for his roles in the dramas, "
East of Eden
" and "
Famous Princesses
". Stay tuned to
allkpop
for further updates. Source: MK via Nate, Star News via Nate, Sports Seoul