The anticipated new Wavve-original series 'Weak Hero Class 1' will be holding its exclusive premiere at the upcoming 'Busan International Film Festival', taking place from October 5-14!
Based off of a popular webtoon series of the same name, 'Weak Hero Class 1' tells the story of a reserved and quiet, #1 school student named Yeon Si Eun, who begins to wake up to the realities of severe school violence occurring around him. He then befriends Su Ho and Beom Suk, and they form a trio determined to uproot school violence from the ground.
Idol/actor Park Ji Hoon will be playing male lead Yeon Si Eun, his first role in an action series. In fact, in a teaser trailer for 'Weak Hero Class 1' revealed as a promo for the 'Busan International Film Festival', Park Ji Hoon garnered attention for his transformation through a darker, more serious character.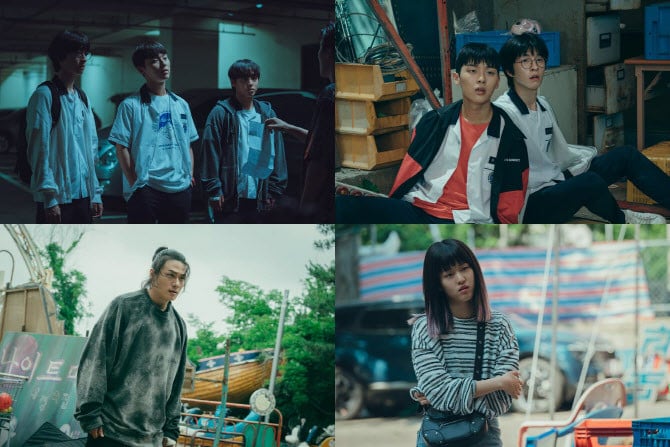 Many netizens were impressed with Park Ji Hoon's acting performance in the short, but impactful teaser trailer, and commented, "The voice fits the character of Yeon Si Eun really well", "Ji Hoon never disappoints with his acting", "His eyes are like gone (in a good way)", "I can't wait for this. I've been dying to see Ji Hoon doing something with action", "This webtoon is so good. I hope the series is good too", "For now, his glare and his tone get an A+. I want to see more", "This casting was so spot on. I can't wait to watch this", "He looks like he's in his zone. This kind of role fits him better than the cutesy romance ones", and more.
Meanwhile, 'Weak Hero Class 1' is slated to premiere via the streaming platform Wavve this coming November.