It looks like Big Bang's G-Dragon is rooting for team YGX on Mnet's 'Street Man Fighter'!
On September 22, G-Dragon gave a friendly and heartwarming shoutout to YGX, as well as the team's mascots the Kwon twins, via SNS.
First, the musician asked his SNS followers to vote for YGX for the latest mission on 'Street Man Fighter', writing, "Ya' Give it up for the team YGX!!!".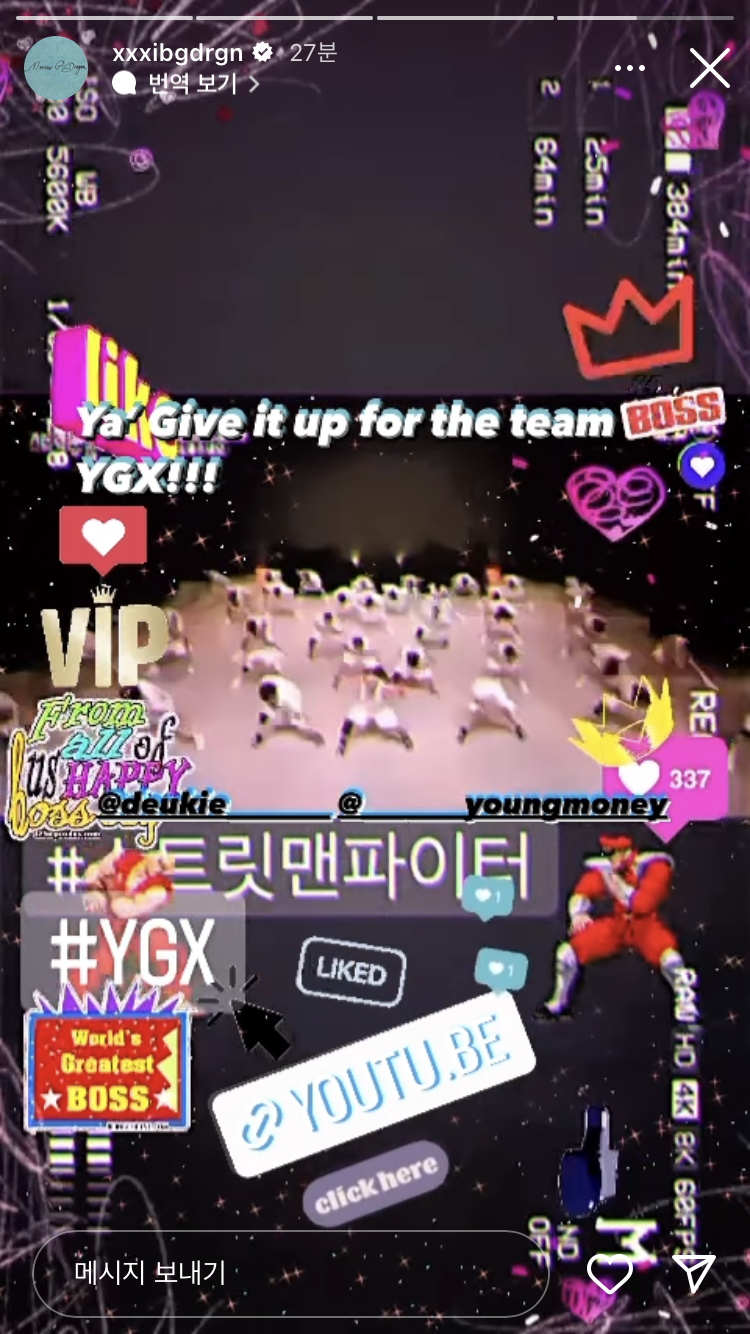 Afterward, YGX's Deukie also shared an encouraging message sent over by G-Dragon: "I woke up a little while ago and was watching 'Street Man Fighter', and you were on it. You are doing so well on it huhuhu. I am watching too. I can't believe our Deukie is the leader, you're all grown up now, for real. But don't shoulder all the pressure on your own and trust in your teammates, and take care of one another. Don't worry about the results and just do your thing. Don't ever lose confidence where ever you go, okay?"
G-Dragon then added on cutely, "But you are my donsaeng... [which means you should be] #1.. go get 'em my dongsaeng."
Moved by G-Dragon's heartfelt message, Deukie replied, "He is for real the greatest pillar of support in my life, the greatest role model, and the greatest source of mental support."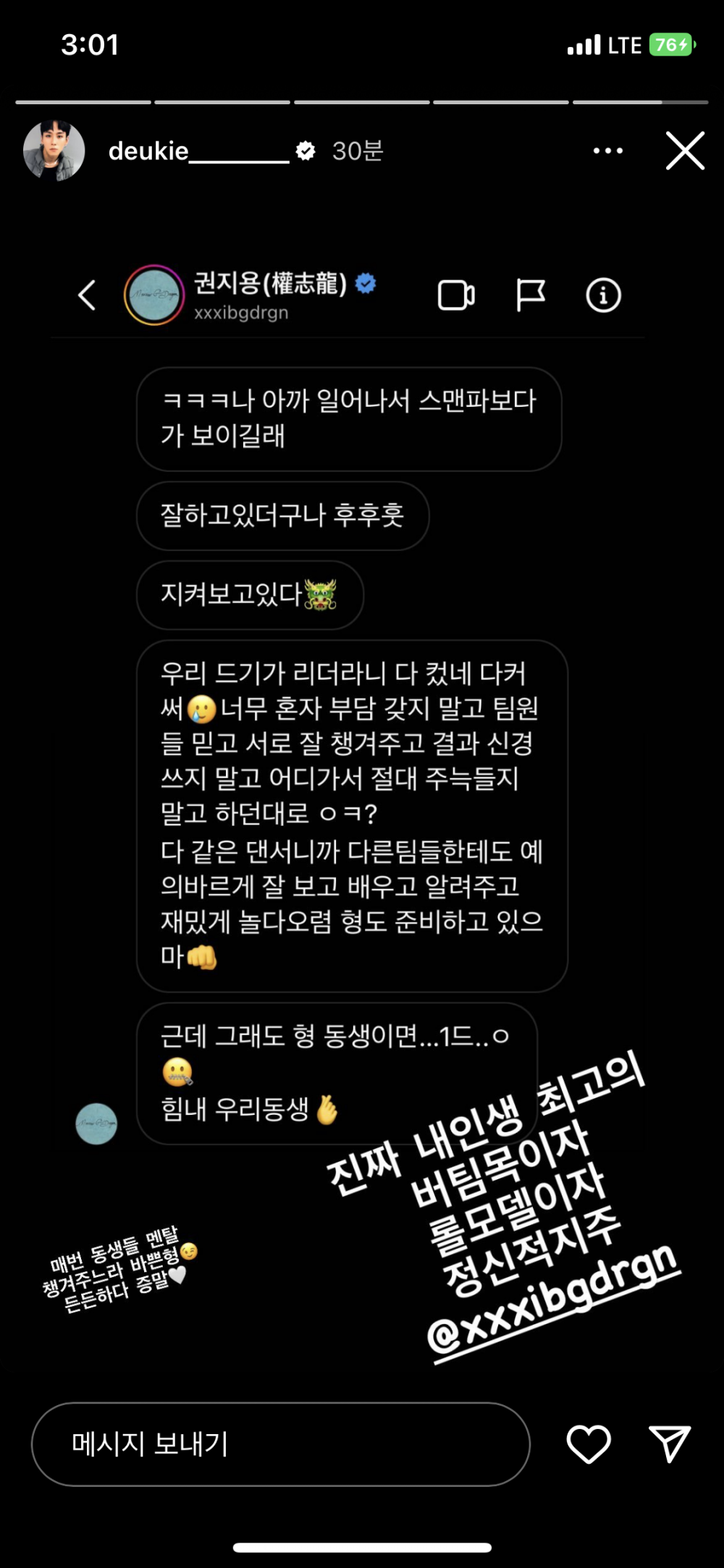 Next, G-Dragon even made a cute mistake of sending a message meant for Dony to Deukie. Dony then clarified, "Don't worry! G-Dragon hyung can tell us apart."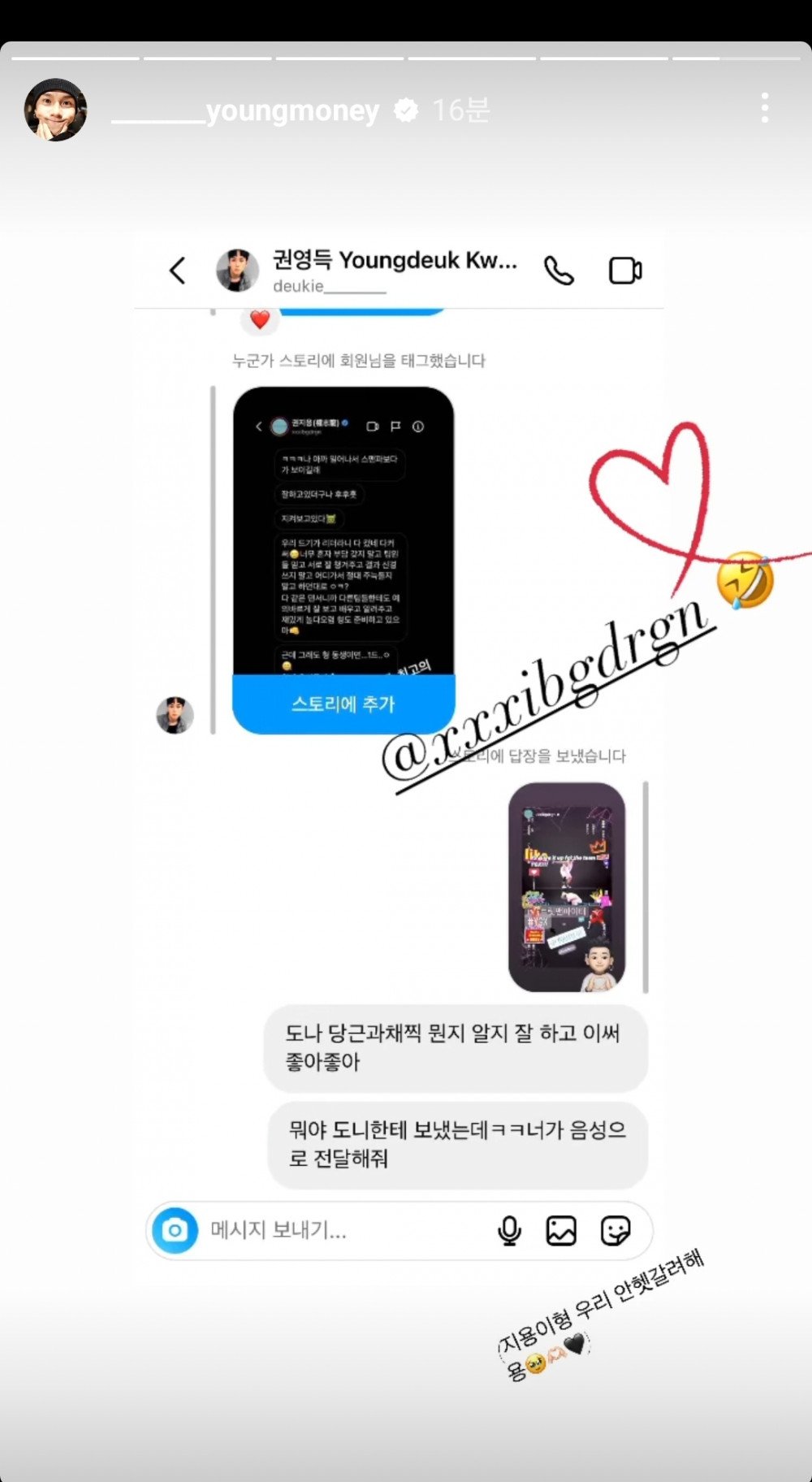 Finally, G-Dragon gave yet another shoutout to YGX and the Kwon twins, writing, "'Back up'? I can do that better. Shout out to my Kwon brothers."