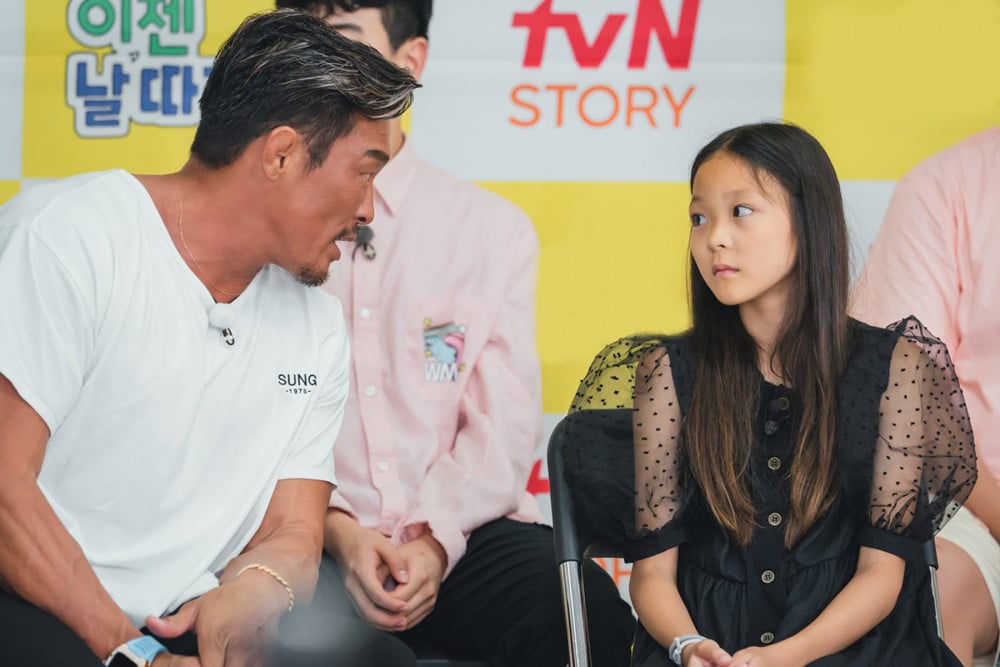 On September 23, the cast and crew of tvN's new reality program 'Dad, Follow Me Now' attended a press conference, celebrating the show's premiere.
'Dad, Follow Me Now' is a travel reality program starring the father and son pairs Yoon Min Soo and Yoon Hoo, Lee Jong Hyuk and Lee Joon Su of 'Dad, Where Are We Going?', as well as the father and daughter pairs Choo Sung Hoon and Choo Sarang, Lee Dong Kook and Lee Jaesi of 'The Return of Superman'. The show follows the premise of these growing children loved by many viewers around the world, as they plan a special trip for their parents.
During the press conference on this day, Choo Sung Hoon was asked to share his thoughts on Sarang's appearance on a TV program years after 'The Return of Superman'. He began, "It's true that I was worried. Sarang is in school now, and because of that, we have to travel back and forth between Japan and Korea to film."
Choo Sung Hoon also added on, "Sarang has forgotten most of her Korean. I use it to speak to her when I can, but she doesn't have friends around her who speak Korean, so she keeps on forgetting it. It would make me very happy if Sarang can learn Korean again and also learn to love Korean culture."
Furthermore, Choo Sarang was asked if she had any memories of when she appeared on the 'The Return of Superman' with her family. She said, "I think I remember a little bit of 'Who wants to eat banana?'." Hearing this, Choo Sung Hoon remarked, "She probably remembers it because that clip is very popular online."
Meanwhile, 'Dad, Follow Me Now' premieres later this evening on September 23 at 9 PM KST.