CLC's Main vocal decides to show us how powerful her voice is, this power is shown trough her latest cover four seasons by Taeyeon.


Her clear powerful voice received a lot of praise from fans who left wonderful comments praising her voice and how it sounds different from the original song but still amazing.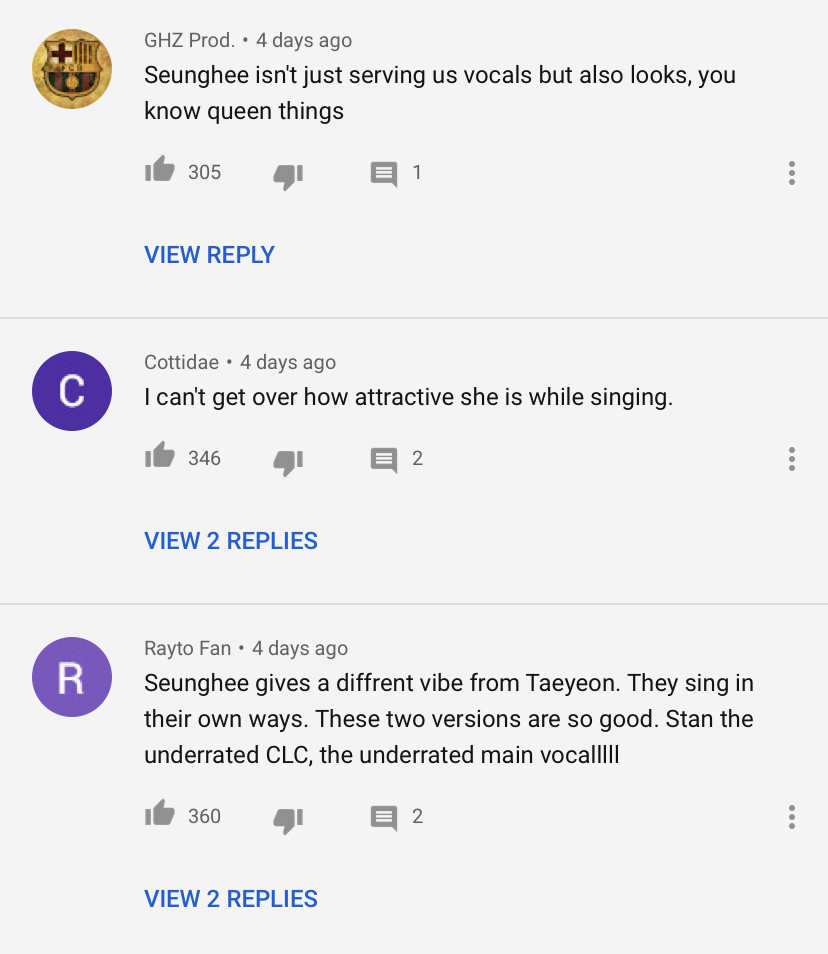 This is not the first cover Seunghee has done, in the past she has covered song by; Rachael Yamagata, Dua Lipa, Lucia & among other amazing artists. I recommend you check out her channel to see just how amazing her voice really is.