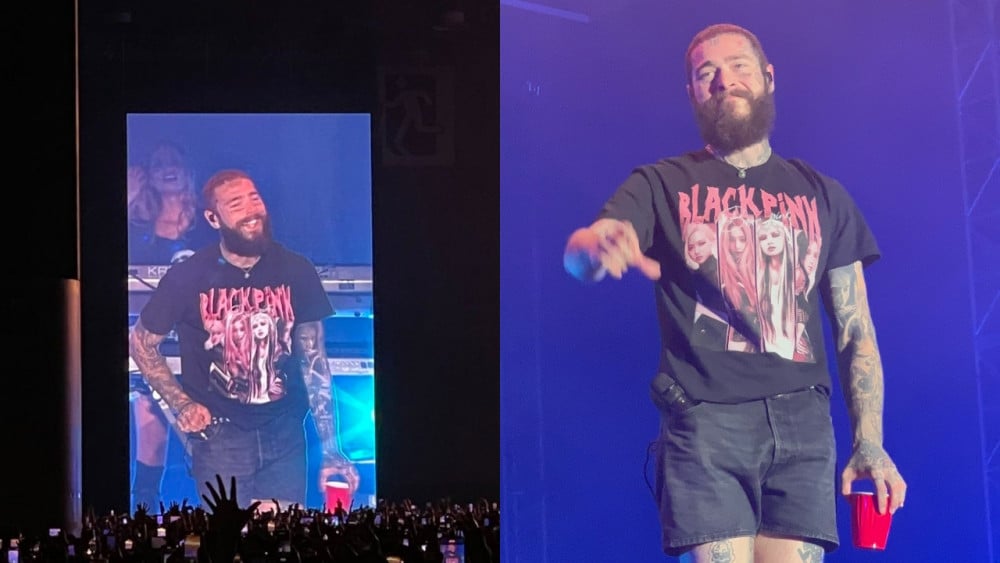 Post Malone performed in Korea wearing the official BLACKPINK merch.
On September 23rd, American rapper and singer Post Malone performed his very first concert in Korea. The concert was held at the Korea International Exhibition Center in Goyang, Korea. Shortly after the show, Post Malone created a buzz among Korean netizens as he performed his set in BLACKPINK's official merch.
Some of the comments include: "BLACKPINK now suddenly feels like a rock band themed around the color pink lol."
"frfr, it suddenly looks like a band shirt like ACDC lol"
"Idk why this is funny but this is funny lmao"
"Oh wow, when did he lose so much weight?"
"Well, he is the same age as Jisoo."
"What? I really thought he was in his 50s because even his tattoo looks faded for like the last 20 years."
"BLINK Malone lol"
"He looks good in it tho hahaha"
Meanwhile, Post Malone's show in Korea, with approximately 30K seats, was sold out in a few minutes. It was reported he greeted his fans in Korea with a Korean greeting and had the audience laugh by asking for more beer in Korean. Check out pictures from the night below.