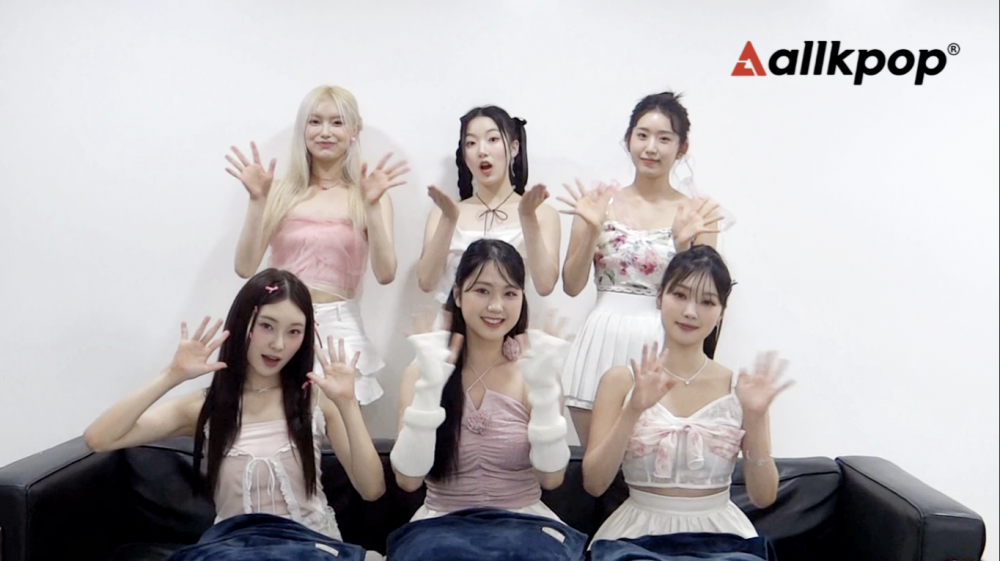 The six-member girl group — composed of YOUI, BoNi, Lara, MISO, Sumin, and Eunjo — signed under iMe Korea, DreamNote debuted in the music scene in November of 2018 with the single album 'Dreamlike,' which features the title track "DREAM NOTE."
Earlier this April, the sextet released their 5th single album titled 'Secondary Page.' The English version of the album's title song "Lemonade" was later released in June.
Before DreamNote took the stage as the opening act at GOT7 BamBam's first solo 'AREA 52' concert in Manila in September, the girls caught up with allkpop to talk about 'Secondary Page,' artists they would like to work with, and more backstage. Continue reading to learn more about DreamNote!
DreamNote shout-out to allkpop readers:
allkpop: Let's talk about your recent album 'Secondary Page,' which features the title track "Lemonade." After its release, you later unveiled the English version of it. How was your experience recording the song in full English? Were there any difficulties?
BoNi: During our recording of the English version of "Lemonade," there was a vocal guide that we had, and we tried to follow that demo. We had to do everything that we could to build everything up. With the guide, we just tried to follow the hip and groove of the song. We did everything, and it all went very well.
allkpop: You have several singles under your name, but which project do you think best represents DreamNote?
Sumin: We would choose our latest album, 'Secondary Page,' as the project that best represents DreamNote because through the album, just like the title song "Lemonade" — actually, not only "Lemonade" but also "Broken" and "BLUE" — we could express everything with our vocals and charms.
allkpop: Is there any musical genre that you'd like to experiment with in the future?
Eunjo: We wanted to show a little bit more of a hip-hop style, so we would be able to show more sides of our group!
allkpop: It's been around 5 years since your debut. What do you think is the best or most noticeable thing or change you see in yourselves?
YOUI: The thing that has changed is that we now have more freedom to express ourselves as a group. And through our expression, we feel more comfortable when it comes to our performances. Same thing when it comes to our stage manners. We have had those kinds of learnings throughout the 5 years of being part of DreamNote.
allkpop: What role has art or music played in your life? Is being an idol your No. 1 dream?
Lara: Ever since we were kids, being an idol has always been our dream. From watching the television to seeing people doing music and performing on stage, those are some of the reasons why we were inspired to pursue this career, and through that, we will be able to also give inspiration to people. That's the reason why being an idol is our no. 1 dream.
allkpop: What's the biggest goal you're working toward achieving at the moment?
BoNi: If it's about our short-term goal, of course, it's going to be our next album, but if we're going to talk about long-term goals, from performing at GOT7 BamBam's solo concert, we hope to have our own solo world tour soon. And just like we're having an interview now, we want to come back for another media interview, from television interviews to everything.
allkpop: How do you usually prepare yourselves before a live performance?
YOUI: Before we go up to the stage, we always do our group chant, which is like, "DreamNote, We Rule!"
allkpop: Are there any artists you'd like to work with in the future if given the opportunity, be it for a music release or just a special stage collaboration?
MISO: If we would choose one international singer, it would be Olivia Rodrigo. We really love her charms and music style… We tend to listen to Olivia's music for more than an hour. There are a lot of really good K-Pop artists, but I think it's going to be IU, Girls' Generation's Taeyeon, and MAMAMOO's Hwasa!
allkpop: What kind of a group do you want the public to see you as?
Eunjo: When we perform in front of the crowd, we want the people to see our teamwork and synergy on stage, and then through our performances, the crowd will be able to receive the whole energy. We will work hard to give back the whole energy to our fans.
allkpop: Any final message?
YOUI: While we were staying here, we received a lot of love from our fans. We hope to roam around the world and meet more of our fans and interact with them!
Socials:
Website: dreamnote.co.kr
Twitter: iMe_DreamNote
Instagram: iMe_DreamNote
Youtube: DreamNote Youtube Channel
Facebook: 드림노트 – DreamNote
TikTok: @dreamnote_imekorea