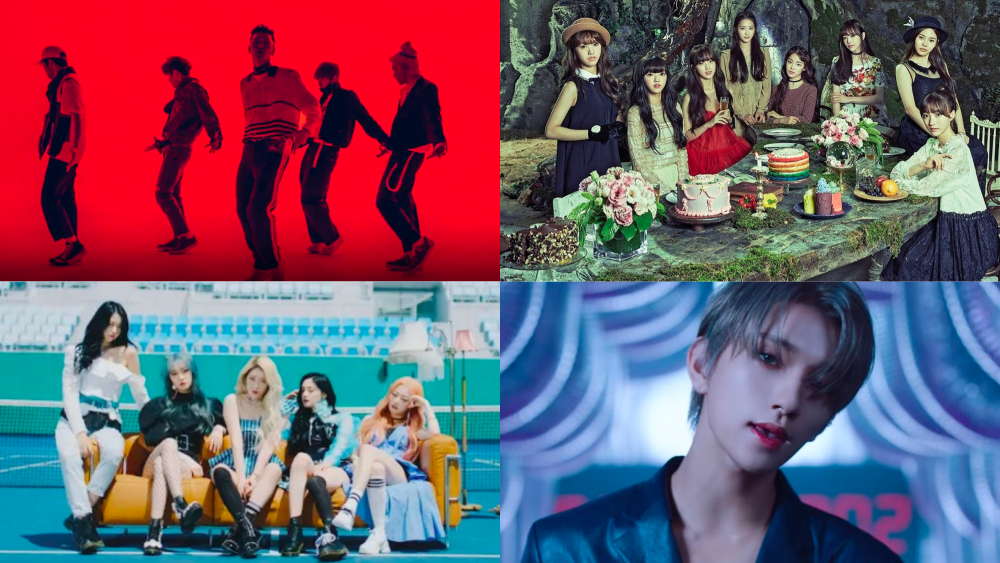 Have you ever listened to an old song and wondered, "If this was released today, it would definitely blow up?" Sadly, some songs were released way ahead of their time and missed their timing for success... or maybe this article can help some of them pull a "Rollin'" by Brave Girls?
Here are 10 K-pop songs chosen by fans on Reddit that were way ahead of their time!

"A.D.T.O.Y." - 2PM
Compared to the songs released then (2013), this song sounded completely different and a really good one too! Imagine if this was released a few years later, and maybe without the robotic sound, it would definitely be a massive hit! If they had done a remastered version of this song and included it in their "Must" album, it would have finally gotten the recognition it deserves.

"Closer" - OH MY GIRL
With how big of a success we see with songs such as NewJeans' "Ditto," this 2015 song would have definitely gone viral if it had been released in this generation of K-Pop. This gem was constantly mentioned on people's list of K-Pop classics, but it never blew up the way their later songs did.

"Get It" - PRISTIN V
This song did receive some love when it was released back in 2018. However, it did not really gain the attention it deserved. If you were around then, you would remember how this was THE hot girl summer anthem of 2018.

"Free Somebody" - LUNA
Years later, people still think about this song because why not? A song this great should have received the recognition it deserves, which would probably be the case if it was released in 2020 or so. It would have been a great summer song to dance to!

"Fear" - SEVENTEEN
We feel like every SEVENTEEN release has never failed, but according to fans, this was sadly one of their most underrated title track, which is surprising considering how good and powerful this is. Maybe 2019 just wasn't ready for FEAR-era SEVENTEEN at the time.
"The 7th Sense" - NCT U
That vibe is unmatched
"Limitless" - NCT 127
This is a pretty legendary one and not necessarily underrated, but fans said this was a one-of-a-kind song from the future, the perfect embodiment of 'neo' in NCT. The song, MV, and just... the whole aesthetic was way ahead of its time, and it was insane how this was a debut track. They have been introducing us to some new things since 2016.
"View" - SHINee
The group has always released nothing but absolute bangers every single time, and this one is one of them. It's such a fresh and beautiful song. It's easily addictive, and the lyrics are timeless too so that you can listen to it 100 years into the future, and it will still be a song you would appreciate and love.
"Yes No Maybe" - Suzy
It's sad that she left the music industry because imagine all the bops she would have released. She would rock so hard as a soloist! Fans also mentioned that if this song was released by NewJeans today, it would most likely gain massive success.

"Say My Name" - ATEEZ
Because of how iconic this song is, people were saying it was the future K-Pop when it was released. However, probably because the group wasn't as big as it was then as it is now, it didn't get the attention it deserved. However, imagine if they released this during their recent comebacks.