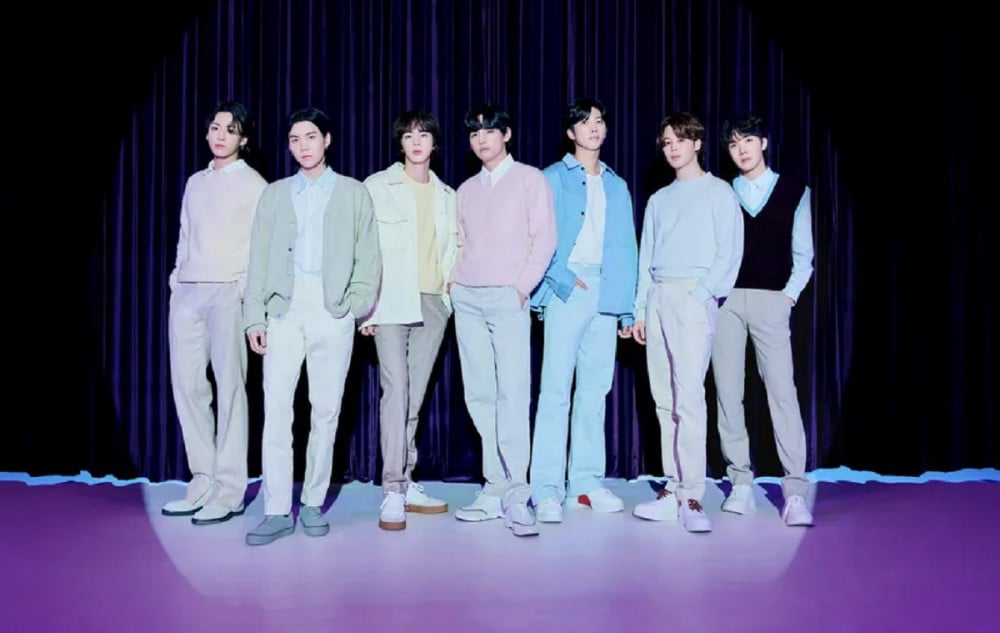 K-netizens are expressing their appreciation for the global BTS fan community's dedication to historical accuracy.
A report has been circulating on social media summarizing the various instances where BTS found itself in the midst of international conflicts through media. They largely concerned historical controversies over matters involving China, Japan, and the US.
Specifically, netizens looked back on the 2020 incident where RM made a comment regarding the "history of pain" during the group's acceptance of the Van Fleet award recognizing those who have contributed to the development of US-Korean relations.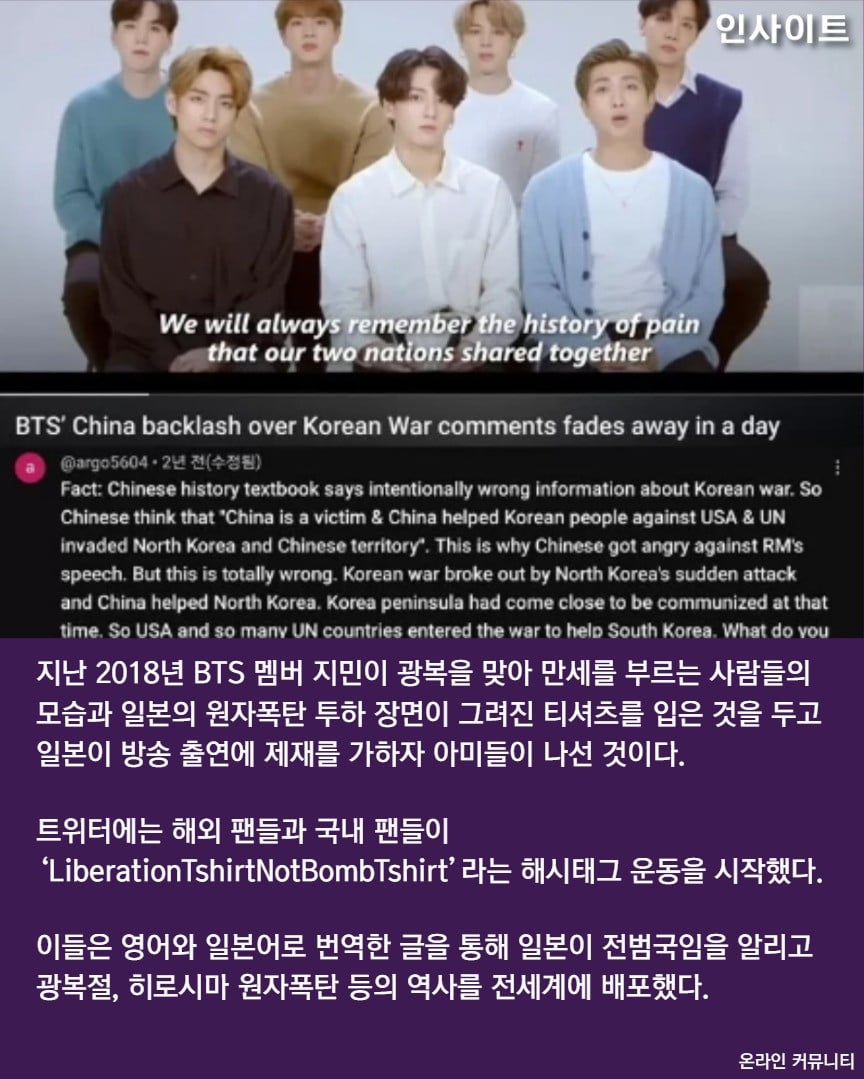 Following this speech, Chinese netizens took issue with RM's usage of the term "two nations", seen as referring to South Korea and the US, arguing that it disregarded the sacrifices made by Chinese soldiers during the Korean War. They also pointed out China's alignment with North Korea during the war and opposition to US forces.


While several companies severed their advertising deals with BTS in response, K-netizens then observed an influx of posts online in English that defended BTS, ones that targeted the nationalist biases allegedly existing in Chinese school textbooks. The posts also reportedly argued that there was nothing else BTS could have said as Korean nationals.

Additionally, netizens reflected on other contentious situations, like the 2018 incident when Jimin wore a shirt commemorating South Korea's liberation from Japan. The move was criticized by some but widely supported by international ARMYs, who trended the hashtag "#LiberationTshirtNotBombTshirt." In yet another incident from 2019, the ARMY mobilized to have a US media outlet remove the label 'Sea of Japan' from a map showing Korea's location while presenting BTS.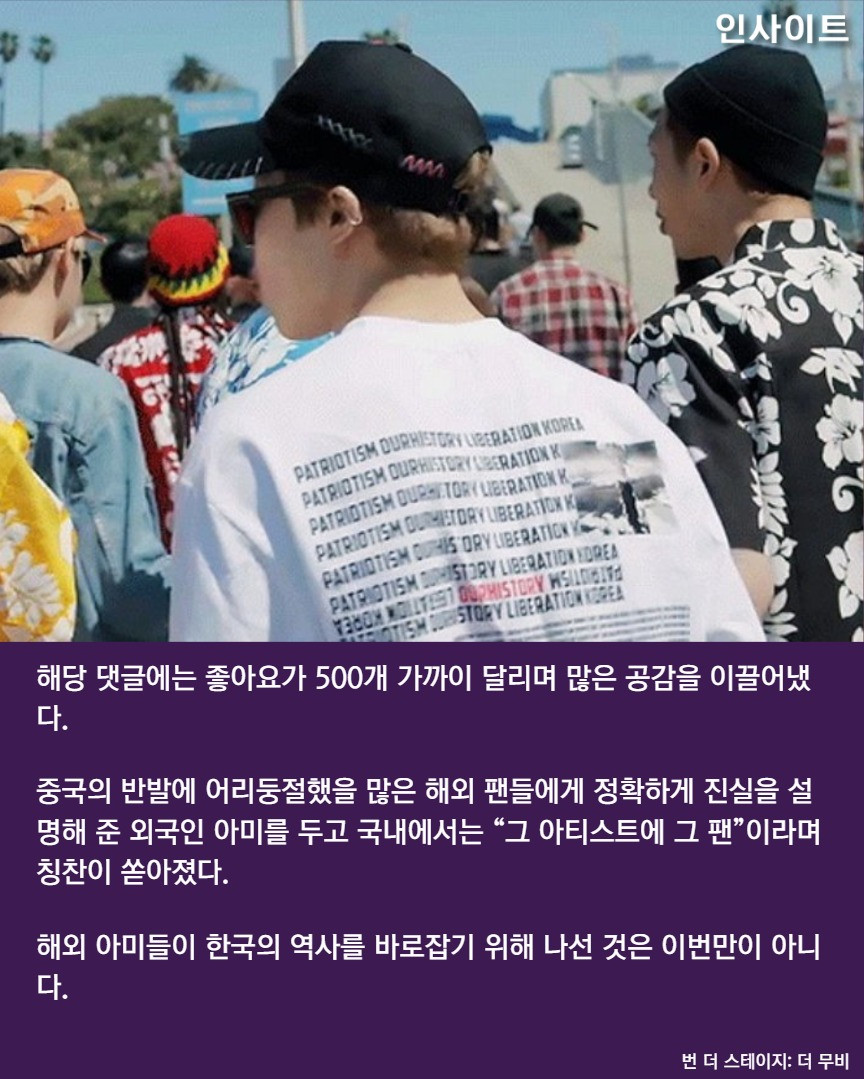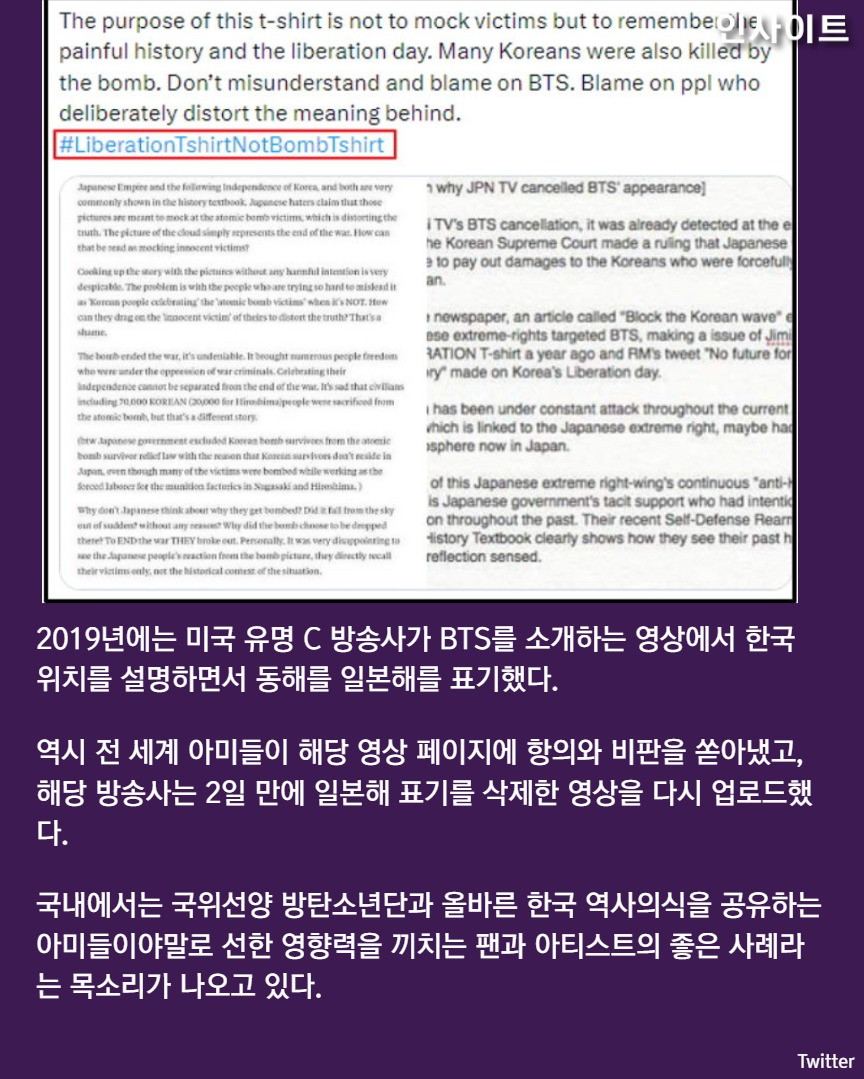 Comments on the summary post lauded the ARMYs for their diligent fact-checking of historical events from all angles and defending Korean history, even stating, "even when Korean politicians fail to do so, miserably."
Additional reactions from comments under the above post include:

"My bias is BTS and my second bias is ARMY"
"Legendary ARMYs...our Korean politicians should learn from them"
"Such a good influence"
"This is the power of culture, I see...they look so cool, ARMY"
"Thank you so much, international fans!"
"The fact that they study Korean history for this is amazing"
"It is just awesome how they are reading up on history and doing their fact-checks properly"
"International ARMYs protecting BTS and Korean history"
"Better than our politicians"
"Thank you so much...this is better than political diplomacy...!"
"I appreciate how they are educating others of Korean history"

What are your thoughts?