The designer of the controversial shirt that 
Jimin
 wore has spoken up about the issue. 
CEO Lee Kwang Jae of LJ Company, the designer company of the 'ourhistory' shirt, had an interview with DongA on November 9. 
Lee stated, "Street fashion was a trend when I started the brand. I have a great interest in history and designed the shirt thinking that young people can also become interested in history if I include history in fashion."
Regarding the controversial photo of the atomic bomb on the shirt, Lee said, "That part was not included to mock Japan. It was simply added to show the truth and the process of how the liberation of Korea came about when Japan surrendered after the atomic bombs."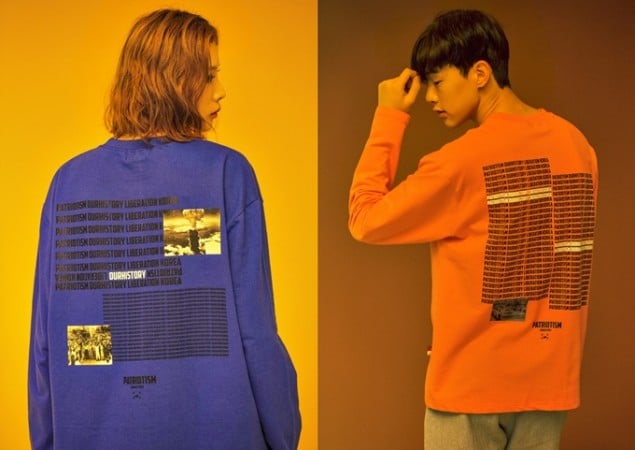 As for
BTS
'
schedule cancellation
for 
TV Asahi
's '
Music Station
,' Lee said,
"I was very startled and apologetic after learning this fact. We did not intend to encourage anti-Japan sentiments and we are very apologetic to BTS."
In the midst of the controversy, the
shirts have been sold out
on the official 'ourhistory' website. To
NewDaily
, Lee stated,
"Our company is relatively small as of now. Only a small amount is being manufactured for China and Hong Kong, and the majority is domestic sales."
He revealed,
"The shirt of the issue was sold out a long time ago but requests for reproduction is soaring since the issue came to surface 3 weeks ago."