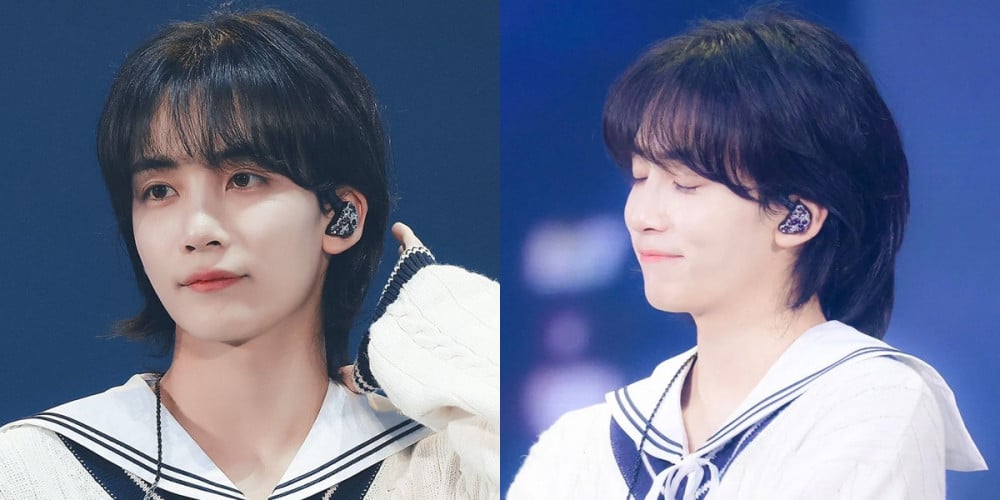 On the first day of Seventeen's ongoing, 3-day fan meeting 'Seventeen in Carat Land 2023', which opened on March 10, Jeonghan delighted fans by debuting a never-before-seen hair style!
While Jeonghan has been known for his signature, long hair, for this year's fan meeting, the idol went the extra mile and debuted a bob-cut style with full bangs!
Fans were practically shedding tears of joy just from Jeonghan's angelic visuals, commenting, "He is shockingly pretty", "I don't know if any other male idol can pull off that hair style", "A... a pure and lovely angel..!", "His visuals are just holy", "He's way prettier than me", and more.
Meanwhile, it was reported earlier on March 11 KST that Seventeen will be making a group comeback some time in mid-April.