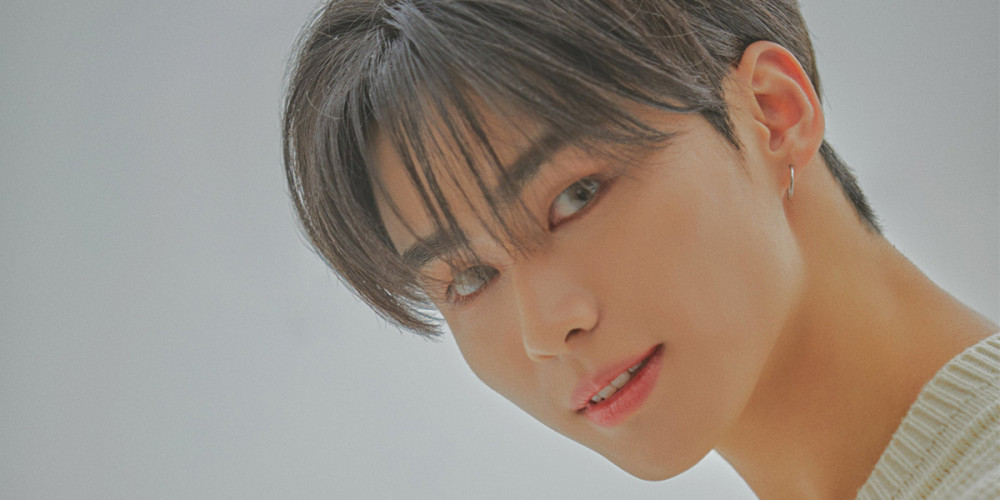 On March 14, DKZ member Kyoungyoon took to his group's official fan cafe to post a handwritten letter of apology to his fans.
Previously, Kyoungyoon became embroiled in controversy after it was revealed that his parents were members of the JMS cult, a cult recently exposed for the crimes of its founder Jung Myung Suk on the Netflix documentary series 'In the Name of God: A Holy Betrayal'.
However, Kyoungyoon and his agency initially claimed that Kyoungyoon was unaware of his family's involvement in the JMS cult, which eventually led to greater backlash.
Now, in his most recent letter of apology, Kyoungyoon states: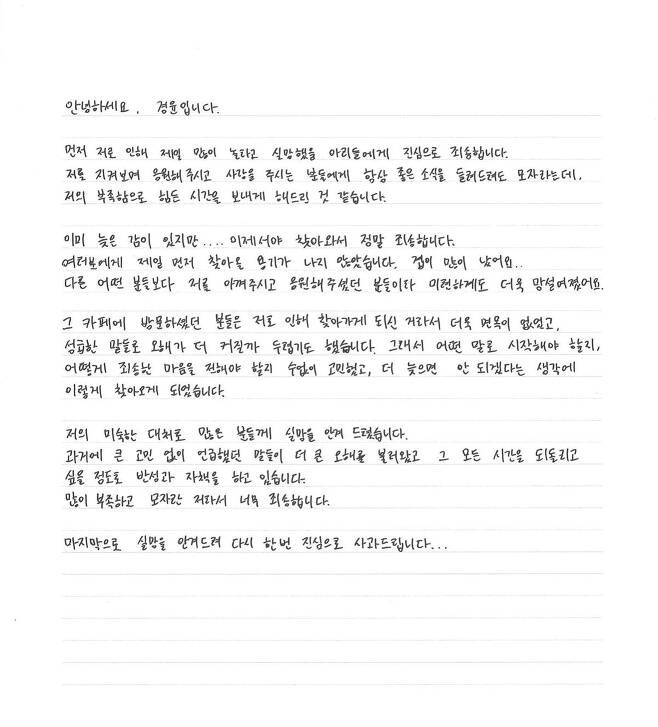 "Hello, this is Kyoungyoon.
First and foremost, I want to sincerely apologize to ARIs who must have been surprised by recent news and maybe even disappointed. When I should be bringing only good news to those who love and support me and watch over me, instead I caused you difficult times due to my shortcomings.
Although it may be too late... I truly apologize for coming this late.
I did not have the courage to come to you first. I was very scared. Because you were the people who cherished me and cheered me on the most, I hesitated out of selfish reluctance.
If there are fans who visited the problematic cafe because of me, then I have absolutely no way to face you, and I'm still afraid that any quick words will only provoke greater misunderstandings. These were the reasons why I debated endlessly about how I should start this letter, how I should deliver my feelings of guilt and apology, and why I finally concluded that I could not stall any longer.
I disappointed many people due to my foolish response to this situation.
Words and people and places I mentioned in the past without much thought caused many misunderstandings, and now I am full with reproach, so much that I wish I could just turn back time. I am so sorry that I was so immature and foolish.
Once again, I sincerely apologize for bringing ARIs disappointment."
Meanwhile, earlier this week, DKZ's Kyoungyoon revealed in an interview that he and his family will be leaving the JMS cult, and that his family's cafe, which was suspected of being a meeting place for JMS cult members, would be closing down.