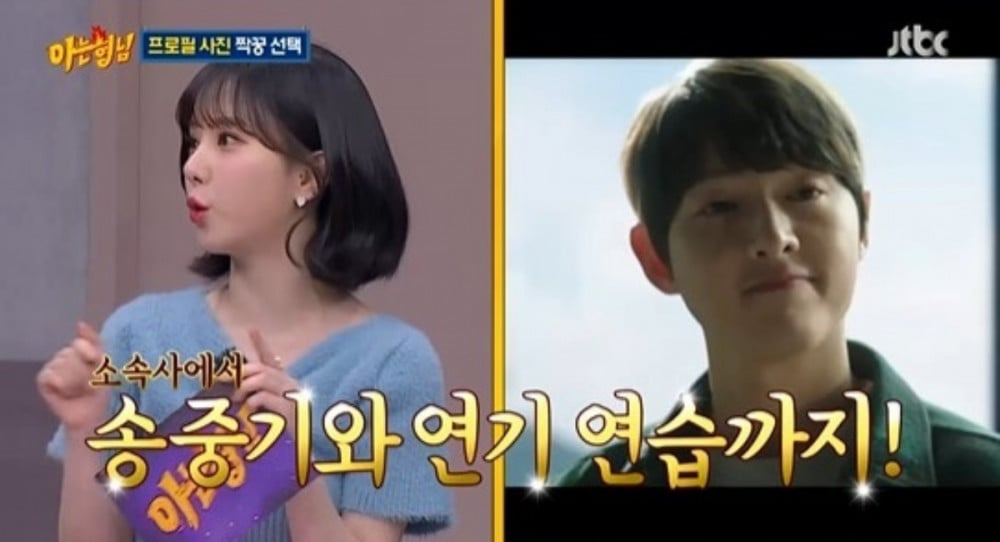 VIVIZ's Eunha revealed a happy memory she shared with actor Song Joong Ki.
On the January 14 KST episode of JTBC's 'Knowing Bros,' the idol recalled her time as an acting trainee when she would act with Song Joong Ki.
"I was a trainee at an acting company when I was in elementary school, and there was a time when Song Joong Ki and I would act together as a part of the same acting team," she explained. "I was an elementary school student at the time, so because I was young, Song Joong Ki would go with me to the subway station [when I'd go home]."
After hearing Eunha's story, others in the episode reacted with excitement, asking her if she thinks he remembers this. "I don't think so," she responded modestly. "It's already been 15 years."
When asked to leave him a video message, she addressed him as "Joong Ki oppa," playfully explaining that the teachers at 'Knowing Bros High School' are big fans and insisting he come stop by.
Meanwhile, VIVIZ will be making their first comeback of 2023 on January 31 with their 3rd mini album 'VarioUS.'