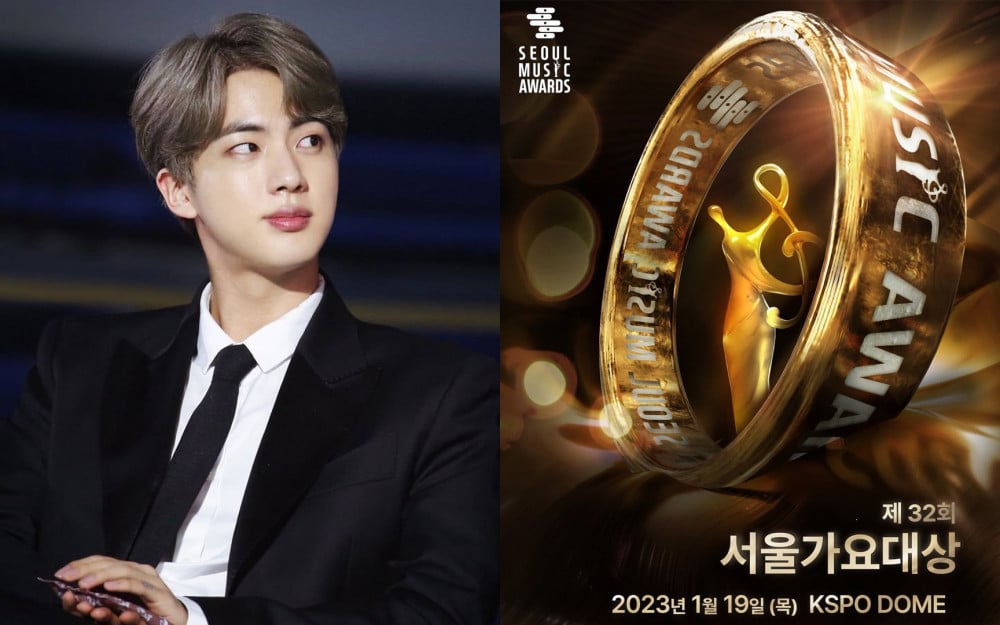 The 32nd Seoul Music Awards was held at the KSPO Dome on January 19, KST.
Many artists were able to take home awards being commended for their achievements in the past year. NCT Dream took home the Grand Prize, with BTS winning 'The Best Album Award,' IVE taking 'The Best Song Award,' and Psy being awarded the 'World Best Artist Award.'
However, many K-pop fans were angered after they accused the Seoul Music Awards of manipulating the results after finding that many artists who were predicted to win, not winning the Bonsang.
As always, fans have released the predictions and calculations of the artists expected to win the Bonsang this year.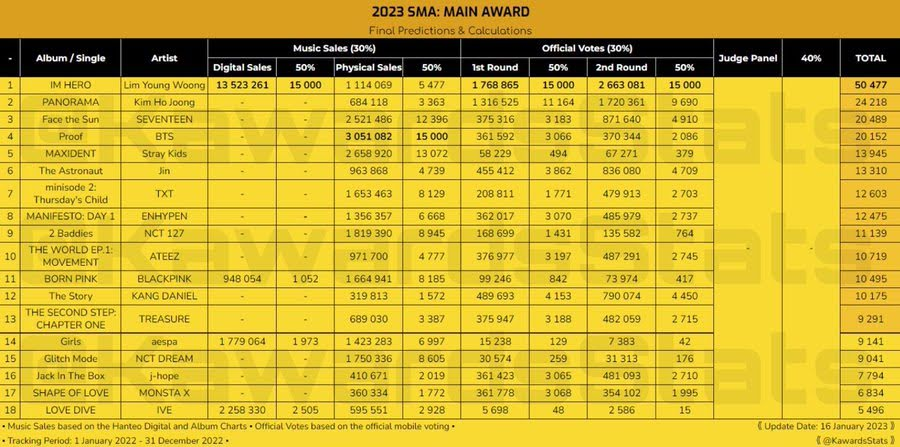 According to the predictions, many fans expected BTS's Jin to win the Bonsang since his sales were exceptional. But to everyone's disappointment, Jin wasn't named as one of the winners.
Furthermore, there were some artists who were predicted to win the Bonsang, such as TXT, ENHYPEN, and ATEEZ, but ultimately did not, as well as some unexpected winners who were not part of the prediction.
Now many fans are angrily tweeting proof of the various artists who had the sales results deserving of the award but were not able to win Bonsang. These tweets are spreading with the hashtags #SMA_RIGGED and #SMARIGGED.

To make matters worse, Seoul Music Awards is being accused of using BTS's Jin as clout after tweeting out a message with the hashtags #TheAstronaut and #JIN through their Seoul Music Awards Japan account.
Many BTS fans were angry as the award show used Jin's photo and hashtags related to Jin even though he was not attending the event, nor did he win any awards.