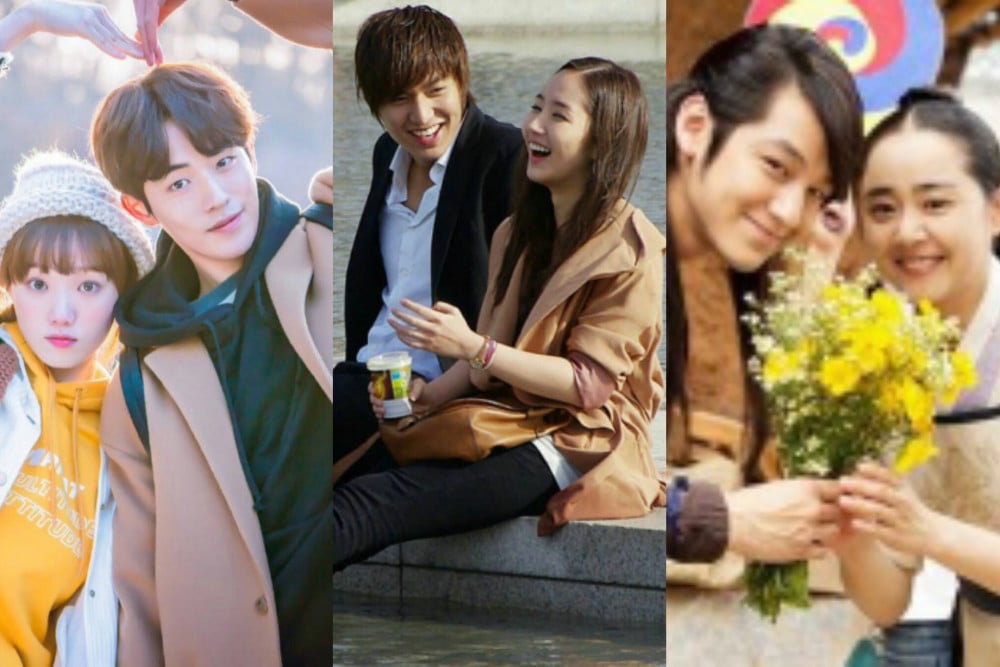 South Korean dramas are becoming more and more popular, much like K-pop. The number of people who watch K-dramas is growing daily. These dramas are known for their heart-warming romantic love stories. The chemistry between the lead characters often steals the hearts of the viewers. Most of the time, the lead actors look so good together that the viewers wish they were paired together in real life too. Sometimes those wishes got fulfilled, and the actors ended up dating each other.
When a reel-life couple becomes a real-life couple, it automatically turns into a big deal for the fans. Over time, some relationships even led to marriage, while others ended in separation. Here are seven popular on-screen couples who once were romantically involved.
Lee Sung Kyung and Nam Joo Hyuk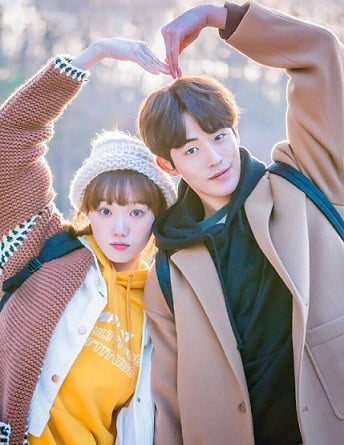 Nam Joo Hyuk and Lee Sung Kyung have known one another since the beginning of their professional careers. The charming couple from the teen K-drama "Weightlifting Fairy Kim Bok-joo" dated in real life as well. Both the model-turned-actors officially announced their relationship on April 24, 2017. After a few months, on August 18, YG Entertainment, their then-respective agency, revealed that the couple had allegedly split up. YG stated that the exact reasons for the breakup could not be revealed as it is their personal matter.
Lee Min Ho and Park Min Young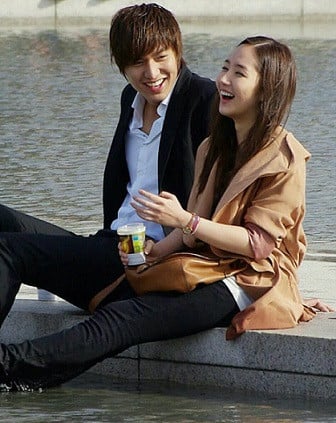 Lee Min Ho and Park Min Young are both popular South Korean actors. They were co-stars in the popular romantic action thriller "City Hunter," which aired in 2011. According to their agencies' statements, while working together on the drama, they both developed an affection for each other and decided to pursue a relationship after the drama's production was over. The couple ended their relationship due to busy schedules; it was disclosed on January 25, 2012.
Jung So Min and Lee Joon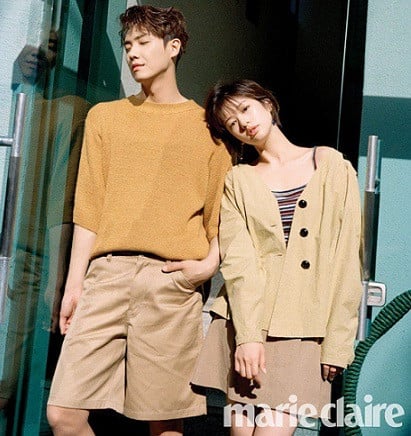 Lee Joon and Jung So-min portrayed lovers in the Korean drama "My Father Is Strange." The show premiered in 2017. In October 2017, they began dating, and several months later, both of them made their relationships known to the world. On June 26, 2020, media outlet Dispatch reported that representatives for both artists revealed that after three years of dating, the couple decided to split up. They have nonetheless made the decision to have amicable relations and support one another as fellow actors.
Kim Bum and Moon Geun-Young.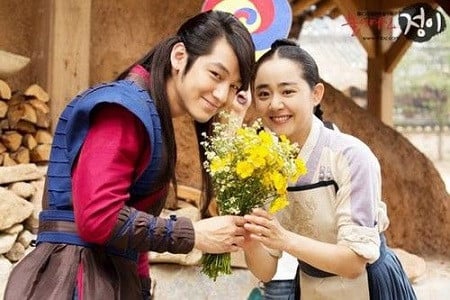 "Goddess of Fire" is a historical romantic K-drama set during the Joseon period that premiered in 2013 and starred Kim Bum and Moon Geun-Young. While on vacation in Europe in 2013, they were sighted together, and this sparked suspicions that they were dating. Later, the individual agencies for the two actors confirmed the relationship rumors. After roughly seven months, the couple broke off their relationship but still remain colleagues and friends, as stated by their agencies on May 15, 2014.
Ji Hyun Woo and Yoo In Na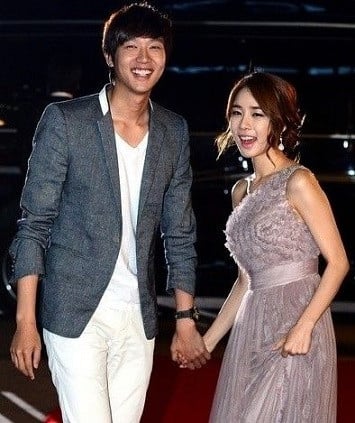 Ji Hyun Woo and Yoo In Na, co-stars of the Korean drama "Queen in-hyun's Man," started dating in 2012. Everyone, including Yoo In Na herself, was astonished when Hyun Woo unexpectedly made his first move and declared his love for her during a fan meeting arranged in celebration of the series' conclusion. Ten days after the incident, on a radio show, the lady of the love story admitted that both of them had started dating. The news about their breakup was revealed officially on May 13, 2014.
Jung Eun Woo and Park Han Byul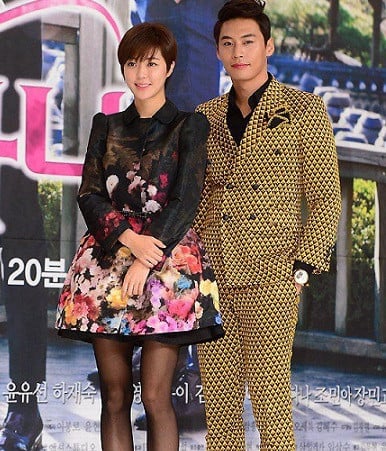 Jung Eun Woo and Park Han Byul co-starred in the 2013 drama "One Well-Raised Daughter" and met for the first time on the set of the K-drama. They were discovered to be dating later in 2014. Park Han Byul and Jung Eun Woo split up in 2015 after a brief seven-month relationship. They allegedly fell apart naturally as a result of both of them becoming overly preoccupied with their own schedules. In addition to other aspects, there were personality differences.
On Joo Wan and Jo Bo Ah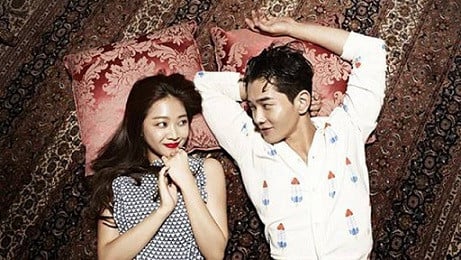 Jo Bo Ah, the mermaid princess of 2014's romantic comedy K-drama "Surplus Princess," genuinely has a princess-like appearance. On Joo Wan, who played Lee Hyun Myung in the drama, couldn't help but fall in love with her. According to reports, the couple began dating in February 2015 after meeting on the set of the abovementioned drama in 2014. On January 20, 2017, the news of their breakup was confirmed by their respective agencies. After almost two years of dating, they broke up for unknown reasons. Fans think they naturally drifted apart.