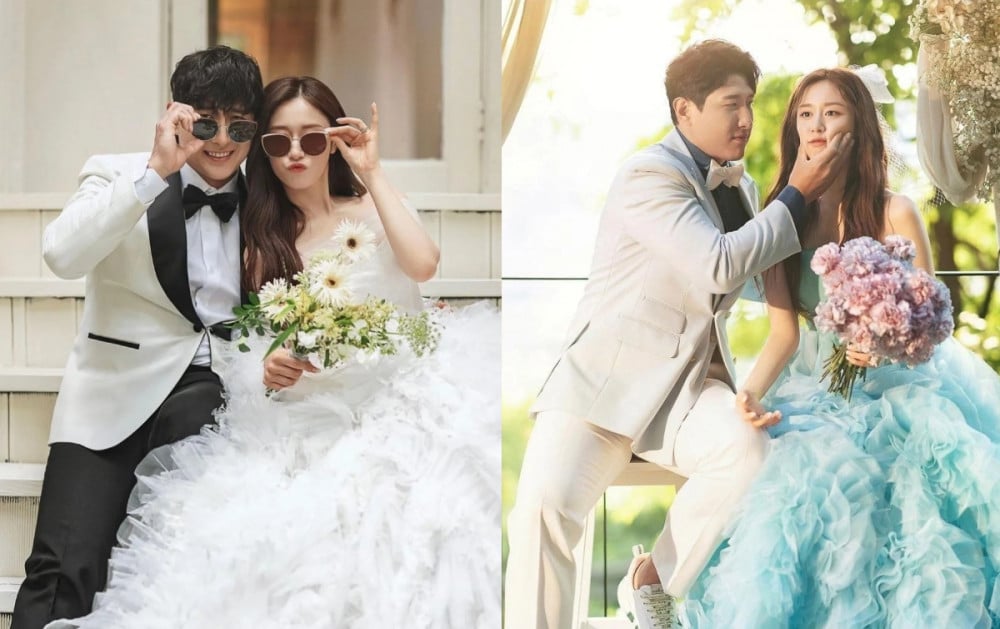 Take a sneak peek at T-ara's Jiyeon & baseball player Hwang Jae Gyun's wedding photos!
On December 9, T-ara's Jiyeon took to her personal Instagram to share some photos of her and baseball player Hwang Jae Gyun, ahead of their wedding ceremony. Posing in stylish sunglasses while wearing their wedding dress and suit, respectively, the couple were full of hip vibes in their wedding photos, receiving a lot of love. In other photos, Jiyeon wore a bright turquoise dress that made her resemble a fairy in a magical garden, revealing her beautiful visuals. Lastly, the couple wore the Korean traditional hanbok, showing off their less playful and elegant charms.
Meanwhile, Jiyeon and Hwang Jae Gyun will be holding their wedding ceremony in December, and it was reported earlier that Jiyeon's longtime friend and singer IU will be singing the congratulatory song at their wedding.