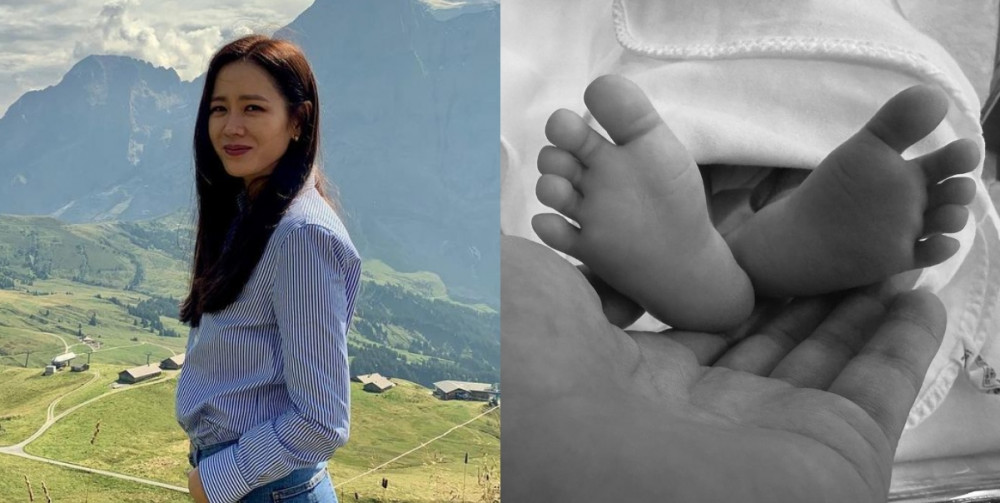 Son Ye Jin updated her personal Instagram with a photo of her newborn child.
On December 24 KST, actress Son Ye Jin took to her personal Instagram and revealed a photo of her newborn child's feet, garnering attention. This is the first time Son Ye Jin has updated her fans after giving birth to her son back in November of this year. Son Ye Jin wrote, "Merry Christmas. You are all doing well, right? It's already the end of the year 2022. I am doing very well thanks to everyone's support. This year was especially special to me, more than any other year. As you know, a special life was gifted to our couple... I realized just how important it was to receive the sincere and affectionate help from many individuals, and I wanted to relay my gratitude to them."

Son Ye Jin then gained attention for mentioning her husband/actor Hyun Bin by writing, "I am also thankful to my dear, who has been with me throughout this whole process and is transforming into a hedgehog everyday." She ended her long statement with, "I hope Christmas in 2022 will be even more special for you. You all did a good job in 2022👏👏 I will be doing well and staying healthy~ I hope you are all happy too.🙏"
Meanwhile, the Son Ye Jin and Hyun Bin couple's son was born on November 27 KST.