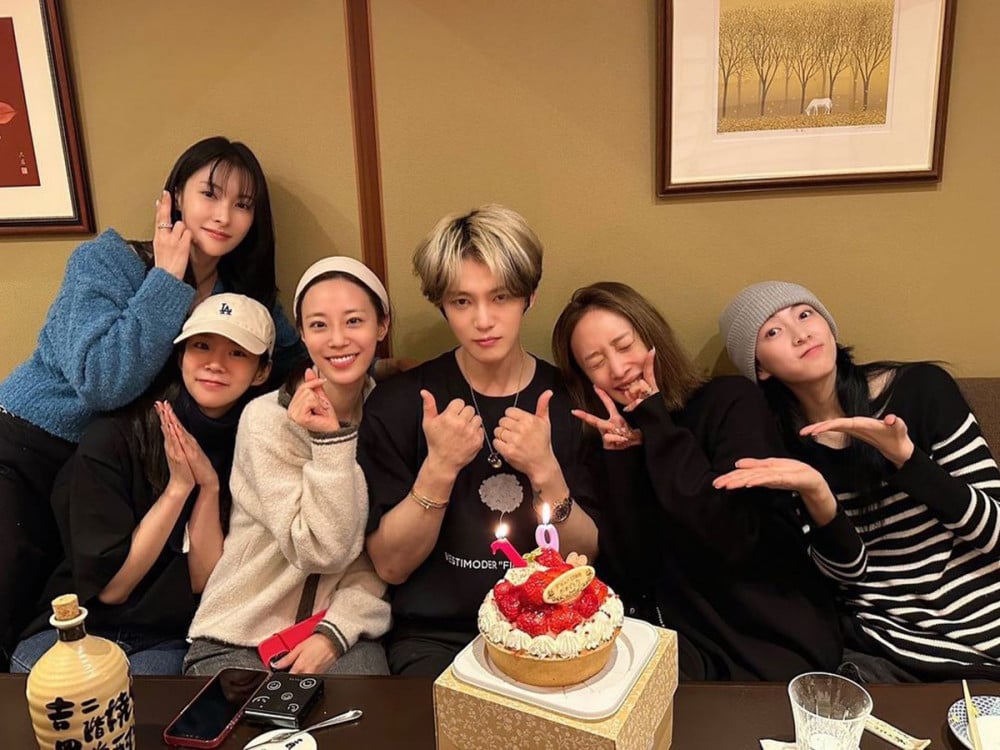 On December 27, singer Jaejoong took to his Instagram to thank the members of KARA for celebrating a special occasion with him.
The singer wrote, "KARA is the best TT. Thank you, our angels," and shared a series of photos from a surprise, celebratory event for his 19th anniversary since debut. In one photo, the members of KARA are seen posing alongside Jaejoong in front of the singer's 19th anniversary cake, while in another set of photos, Jaejoong is surprised, then happy after receiving a cake for his special occasion.
In response to Jaejoong's post, KARA's Youngji commented, "You are faster than anyone....", while Jiyoung commented, "Congratulations Jaejoong senpai. It's not a secret that I once shook a red balloon myself."
Meanwhile, Jaejoong, who debuted in 2003, is celebrating his 19th anniversary this year. KARA, who debuted in 2007, recently celebrated the group's 15th anniversary with a special album release in both Korea and Japan.