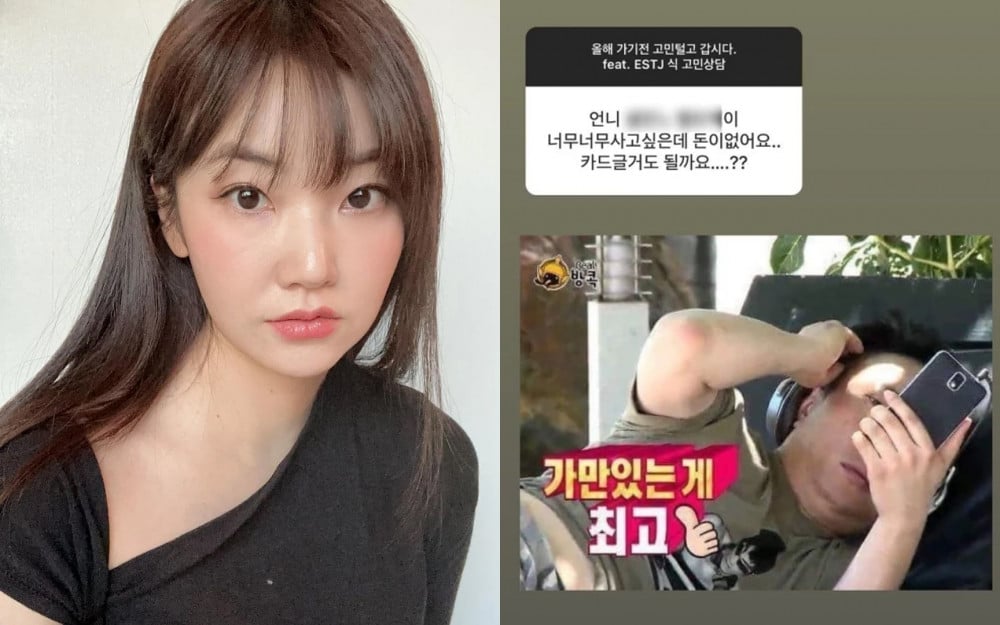 'I am SOLO's Season 9 contestant Ok Soon is gaining attention for her candidness when speaking to her fans.
On December 29, the dating show contestant had time to communicate with her fans through Instagram. On this day, Ok Soon posted, "Share your concerns before the year passes. ENTJ style counseling," and asked fans to share their concerns.
In response, one fan wrote, "Unnie, I really want a luxury brand name bag but I don't have money. Is it okay to use my card?" Ok Soon replied to her fan saying, "If you don't have money, please, don't try to buy anything."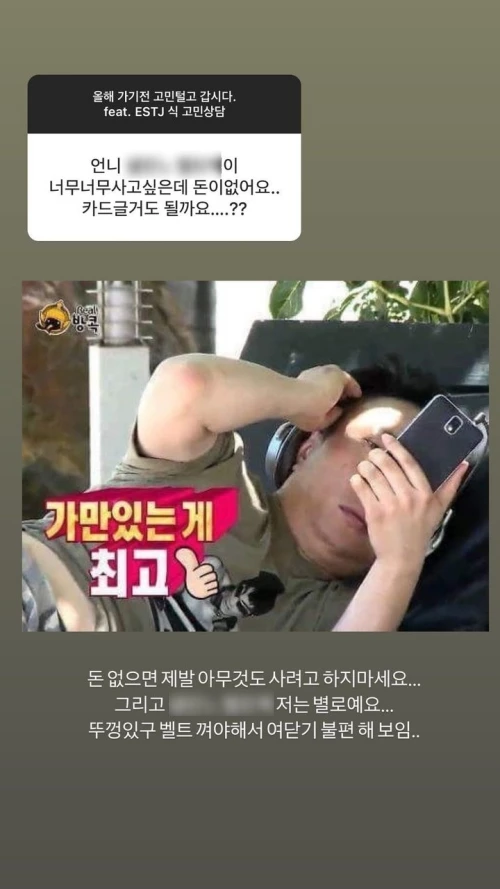 She elaborated further saying, "Also, I don't like that luxury brand bag...It has a lid and a belt you have to put on so it's inconvenient to open and close..."
Another fan asked, "I am planning to go on 'I am SOLO' next year. Please give me some advice, such as things I should do, or actions that are good." Ok Soon replied, "I'll be direct. Don't try to impress anyone and just go on it."
Meanwhile, Ok Soon garnered much attention and popularity for her honest and candid personality on the 9th season of 'I am SOLO.'