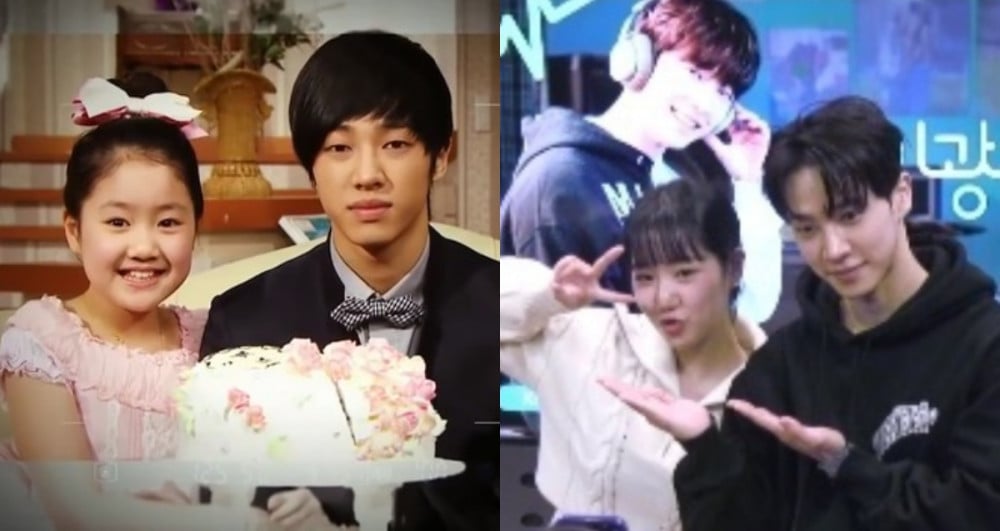 Actress Jin Ji Hee revealed some behind-the-scene stories from back when she filmed 'High Kick! 2' with Highlight's Kikwang.
On the December 15 KST broadcast of KBS Cool FM's radio program 'Lee Ki Kwang's Gayo Plaza', actress Jin Ji Hee, who started out as a child actress and is already 20 years into her career, made a guest appearance. On this day, radio DJ Kikwang talked about reuniting with his costar Jin Ji Hee after 12 years, following their time filming for the highly successful drama 'High Kick! 2'. Thinking back to that time, Kikwang stated, "[Seeing you] makes me think back to those days. It's so cool. I think many people can probably relate to what I am feeling right now. It feels like just yesterday when a baby was following me everywhere saying 'Oppa, I want to eat this'."
Hearing this, Jin Ji Hee replied, "Oppa, you are also the same [as you were back then]. Why didn't you get old at all? I love it. Please stay the same." She added, "I thought it would be awkward [to see you again], but I guess the affection that we all have for each other as 'High Kick! 2' families can't be helped. It feels very comfortable and it's so nice to meet you." Jin Ji Hee then revealed that she occasionally sees Kikwang's social media posts to be updated on how he is doing in life. Kikwang then responded by mentioning that he recently saw Jin Ji Hee in her graduation cap for her bachelor's degree, which surprised him.
Meanwhile, Jin Ji Hee and Kikwang both starred in the MBC sitcom series 'High Kick! 2' back in 2009 to 2010.