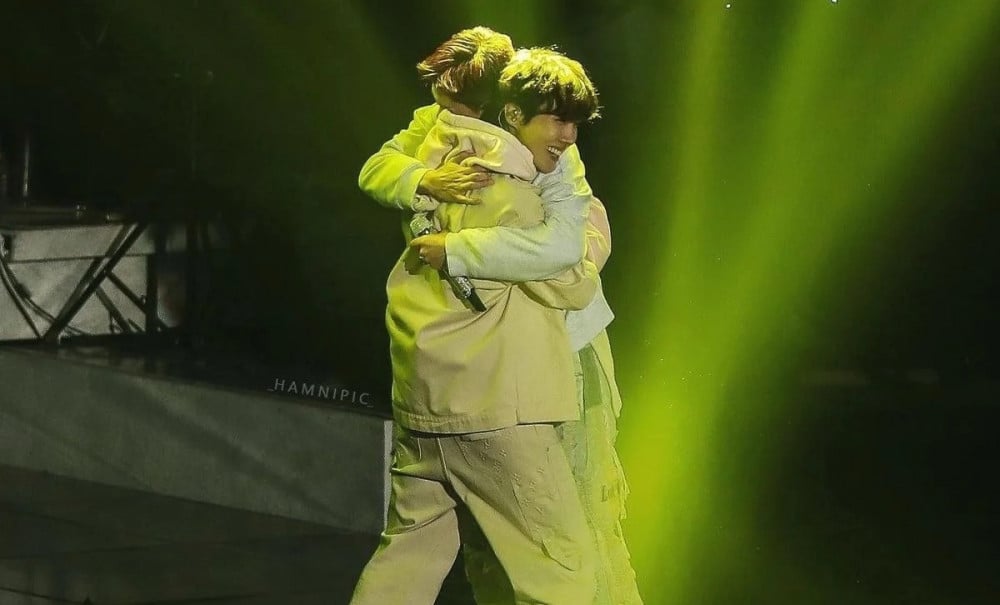 J-hope surprised the audiences at Crush's concert.
On social media, ecstatic fans and audience members posted footage of the BTS member who made a surprise guest appearance at Crush's concert. He appeared on stage out of nowhere during the encore performance of "Rush Hour."
Fans on Twitter wrote captions like: "T____T My camera lost focus when I got too excited, so please understand," "I came to Crush's concert but I see j-hope, is this reality? T___T," "omg this fancam from the front row is crazy, j-hope zzang," "look at hobi smile T___T so pretty," "why is he so cute??," "hobi is here!!!," "thank you for being my Christmas gift," "look at hobi hugging Crush!"
What would be your reaction if you unexpectedly saw j-hope up close?