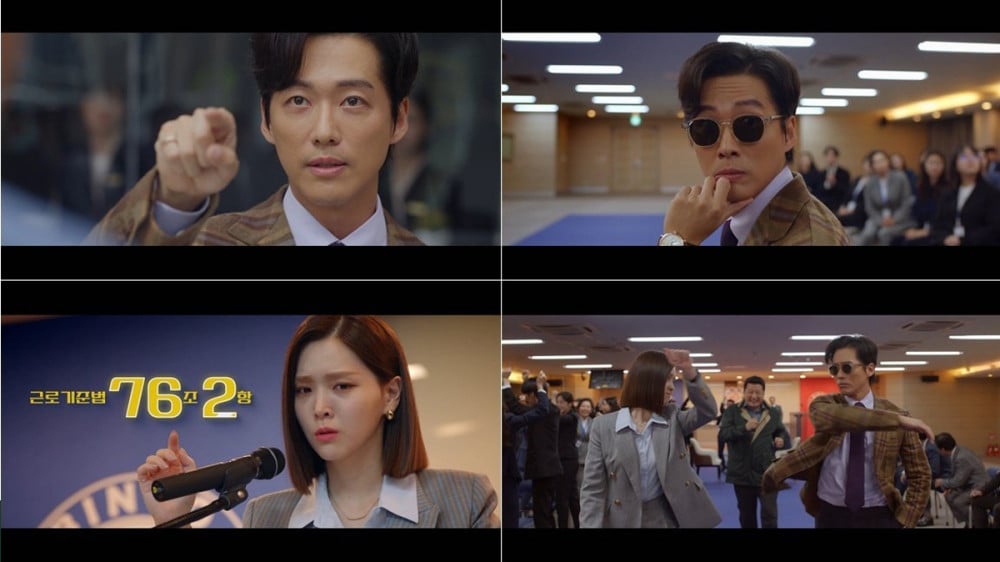 Nam Goong Min has done it again!
According to Nielsen Korea on October 1, the third episode of SBS's 'One Dollar Lawyer', which aired back on September 30, recorded an average viewership rating of 12.9% nationwide. The episode also recorded a citywide rating of 13.5%, and its highest rating peaked at 15.9%, demonstrating a sharp upward trajectory from the first episode of the series (8.1% nationwide, 8.8% citywide). The series has not only surpassed double digits in viewership ratings in its second week of airing, but it's also quickly become the highest rated TV program for its time slot.
Meanwhile, 'One Dollar Lawyer' starring Nam Goong Min, Kim Ji Eun, Lee Chung Ha, and more tells the story of a rather odd lawyer who will take on any legal case with a fee of 1,000 KRW. His mission is to represent the most underrepresented of society and bring down those who pick on the weak.
Have you been watching SBS's 'One Dollar Lawyer'?