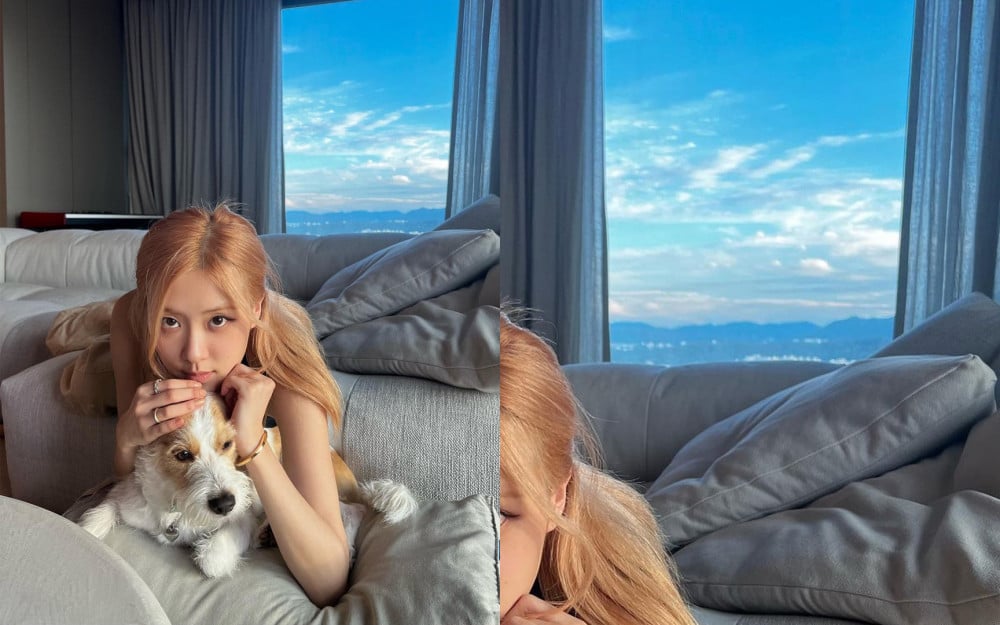 Three days ago, BLACKPINK's Rosé greeted fans for the Chuseok holiday through her social media. On September 10, Rose posted a series of photos on her Instagram with her pet dog, Hank.
In the photos, Rosé was seen comfortably lying down on her couch with her pet dog and spending a relaxing day at home. In particular, many fans and K-netizens noticed the beautiful view outside her window and gathered their attention to where Rosé's apartment would possibly be located.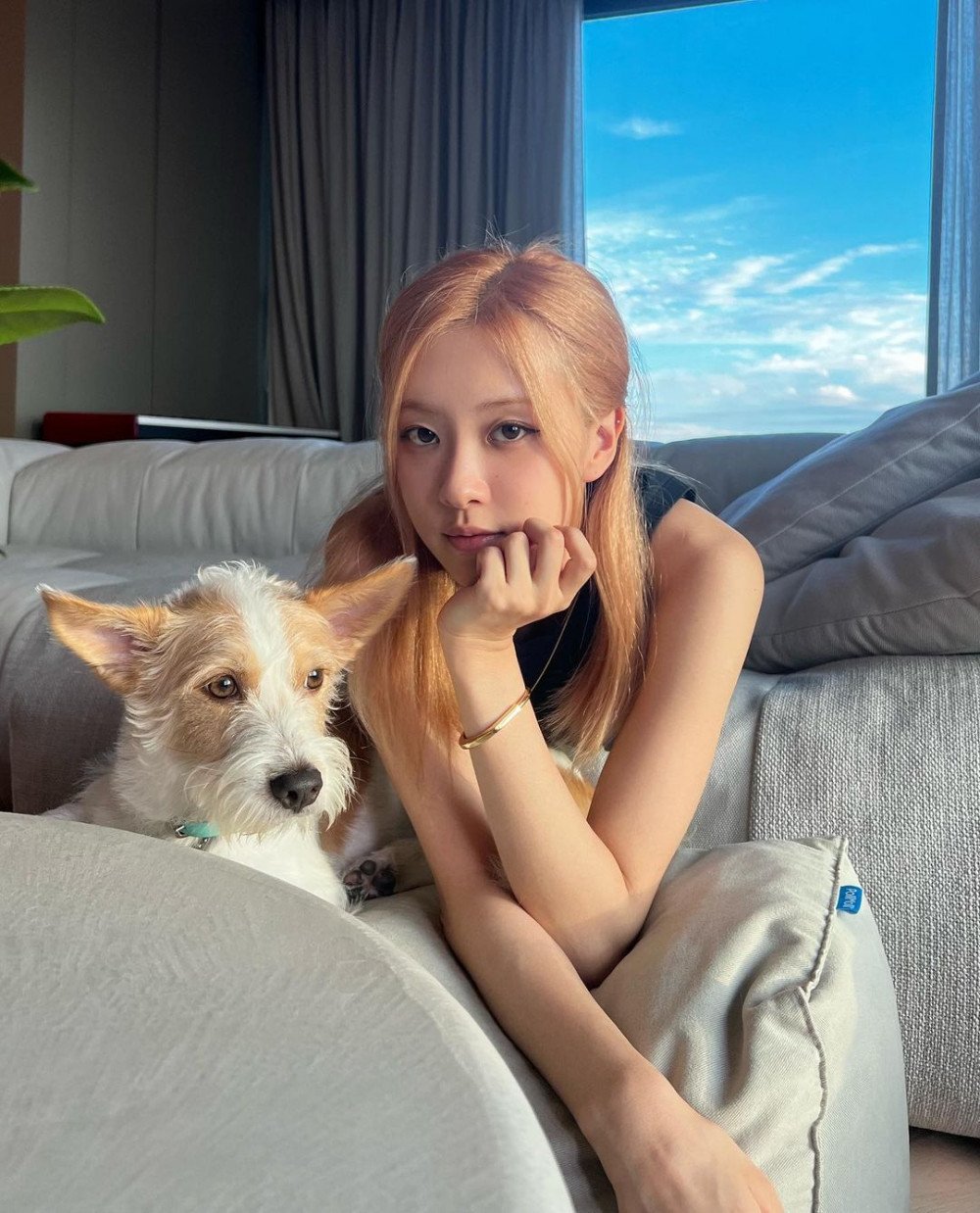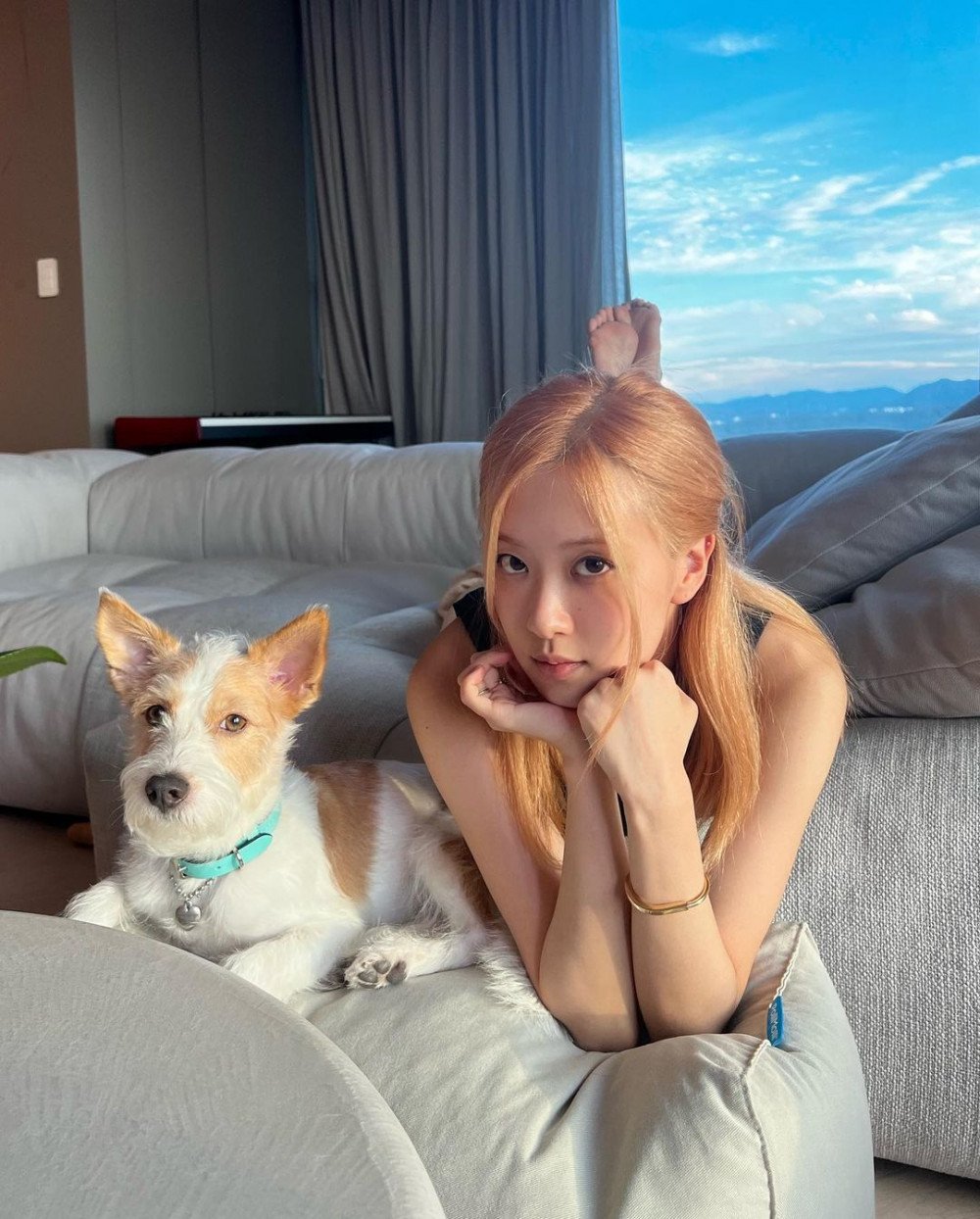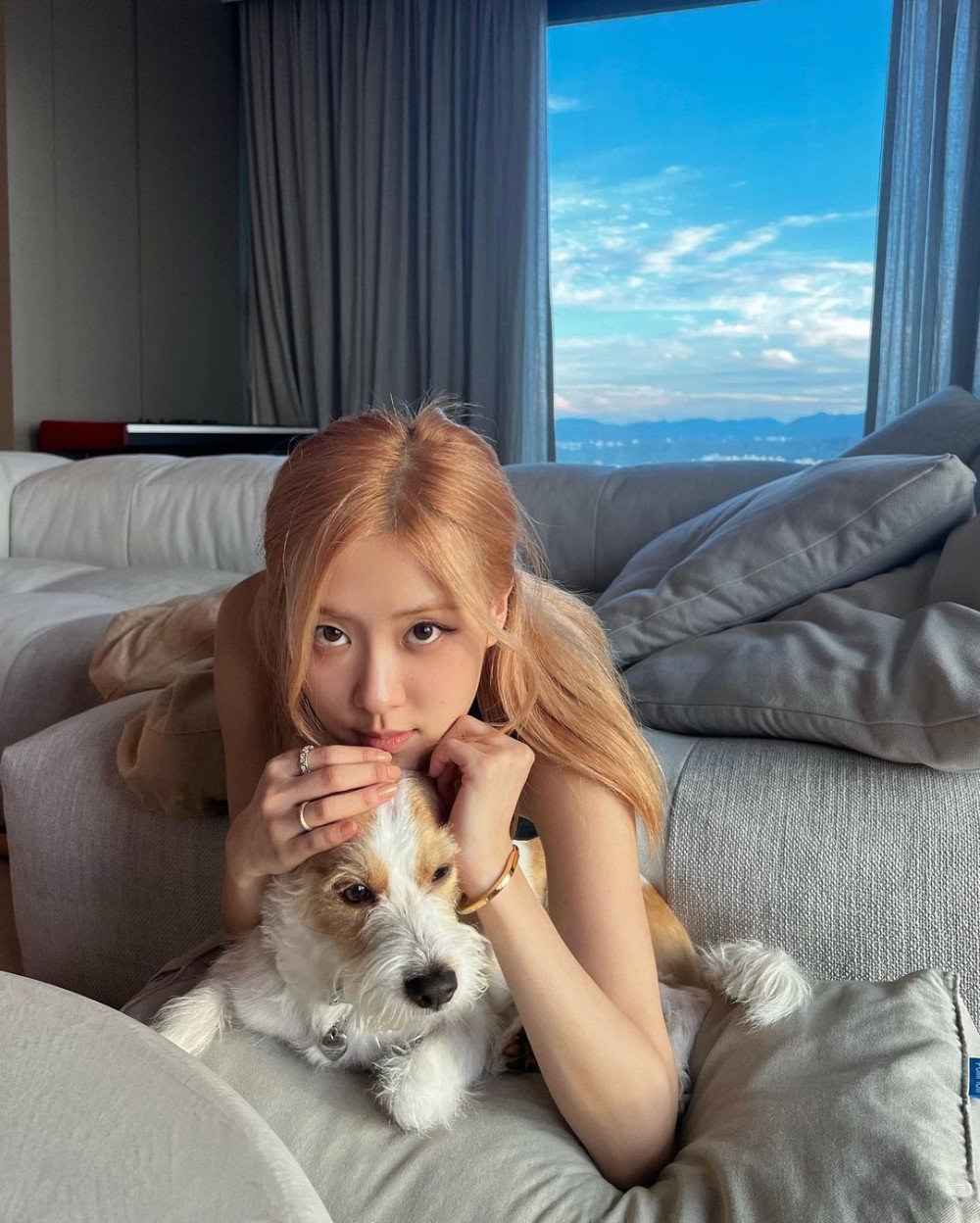 K-netizens were impressed by the high open skyline that was seen from Rosé's window and wondered where such a view can be seen from Seoul.

These netizens commented, "The view is Daebak. Where is a place like that in Seoul with that view?" "It's the Yongsan Prugio Summit penthouse in the highrise building that costs 9.5 billion KRW (6.8 million USD). I think she bought it under her parent's name; if it was purchased under her name, then it would have been reported in the media. The monthly maintenance costs 1.30 million KRW (933.30 USD), which is almost the monthly living expense of an average person, lol. They really do live in a different world," The view is like the one you see out of an airplane," "I thought that was a hotel view," "I think that's her house, not her parent's," "I'm so envious," " Wow," and "That's like a palace in the sky."