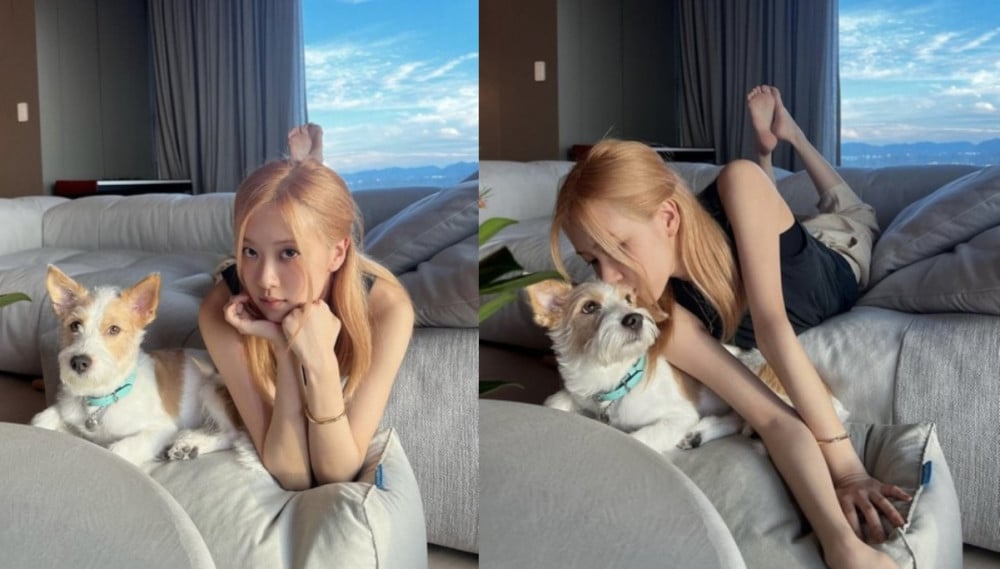 Netizens noticed that BLACKPINK member Rosé's pet dog Hank enjoys the same luxury life as Rosé.
On September 10, Rosé took to her personal Instagram to celebrate Korea's thanksgiving holiday, Chuseok. Along with her pet dog Hank, Rosé was seen comfortably lying down on her couch with a beautiful view visible outside her window. In particular, many noticed the signature tiffany blue color of the Tiffany & Co collar placed around Hank's neck, drawing a lot of attention.

Check out Rosé's photos below!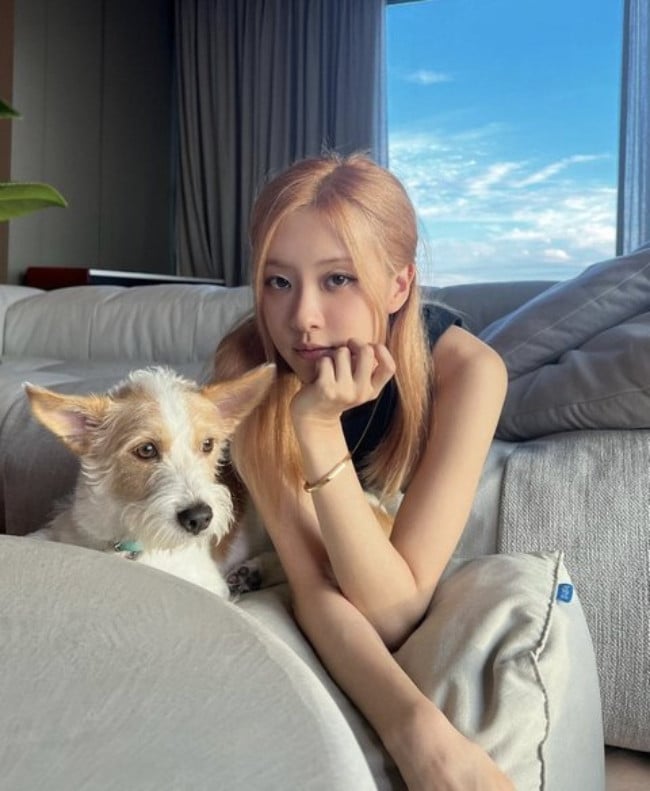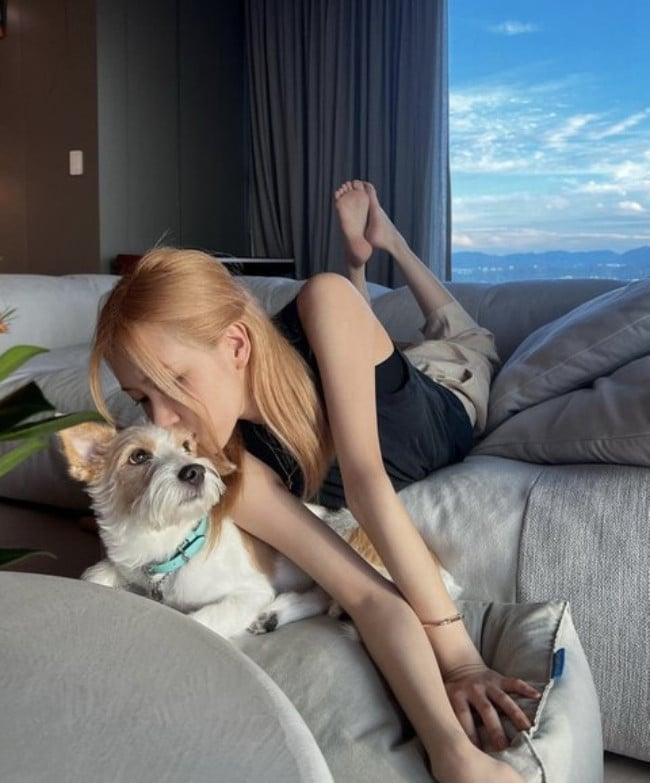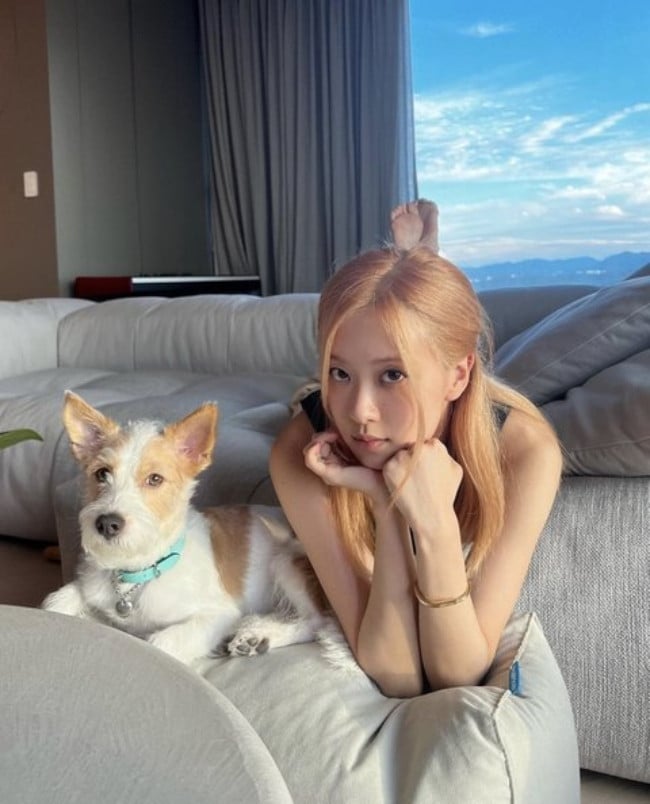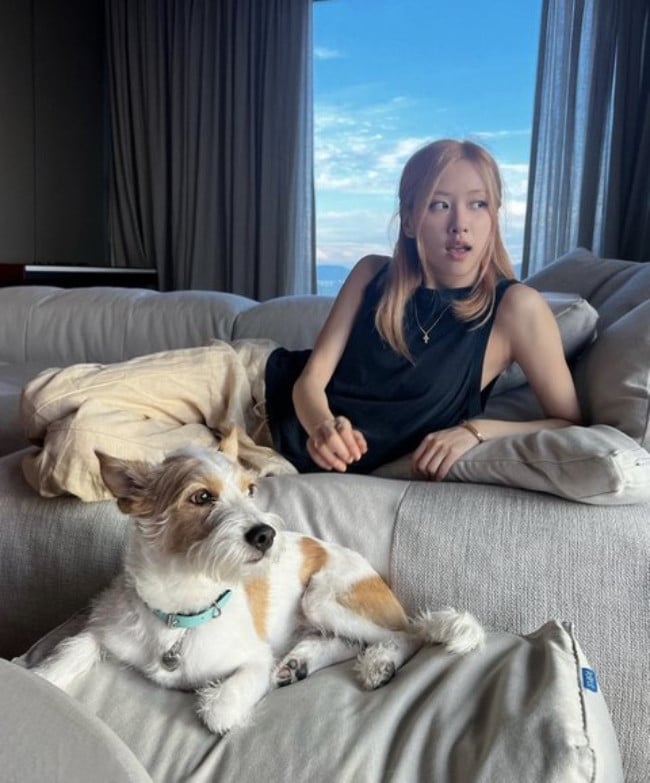 Netizens commented:
"Her aura is crazy. Hank's aura also resembles Rosé."

"Rosé and Hank's styles match well. So pretty."

"Rosé and Hank look so similar loll. So cute, huggable, and lovely."

"The photos look like a youngest daughter of a rich family resting with her dog, at a luxury apartment."

"Their atmosphere is insane. The mint-colored collar is so pretty."

"Hank is closely following Rosé's luxury aura."

"Look at the sky color. Insanely beautiful."

"Hank is so cute TTT. Maybe because he resembles his owner, but he also has an elegant aura."

"It's my first time being jealous of an animal."