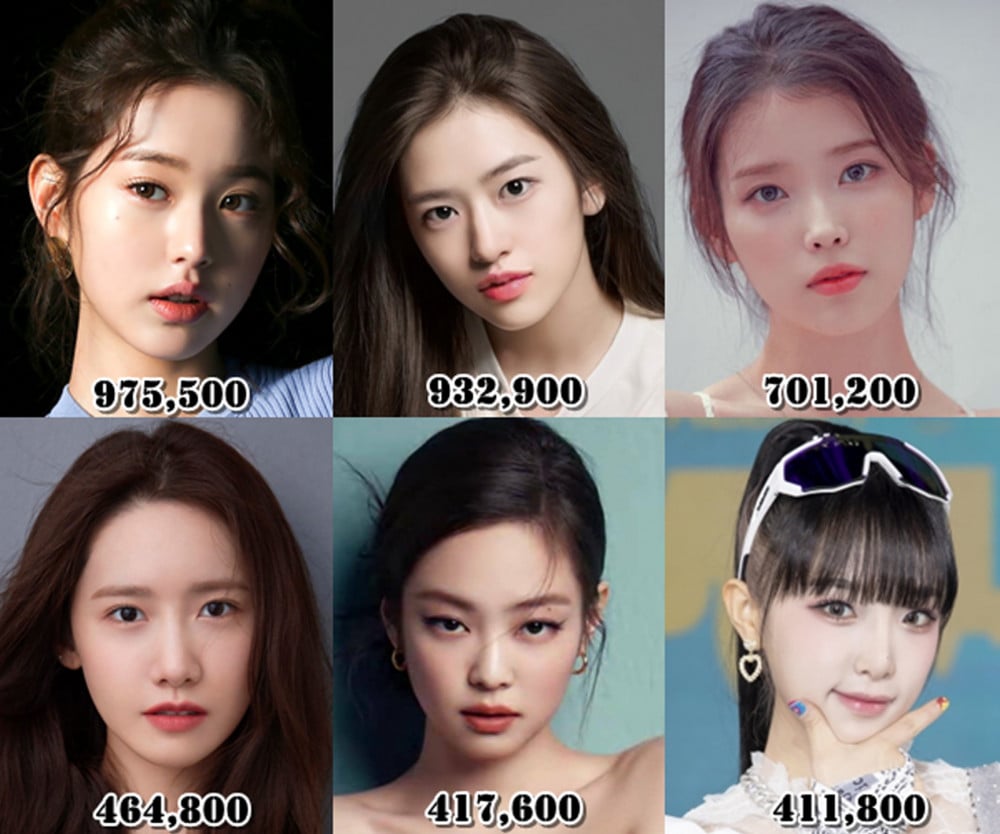 Naver might be one of the biggest search engines in South Korea on par with Google. Created in 1999, Naver is the first web portal in South Korea to develop and use its own search engine. That is why many South Koreans turn to Naver to search for various news, information, and even celebrity gossip.
One of the most searched topics might definitely be celebrity news. And since more than 25 million Koreans have Naver as the start page on their default browser, the number of searches can increase exponentially.
Recently, Naver compiled data of the most searched female idols on their search engine for the month of August.

According to the list, Jang Won Young came in first place with a total of 81,300 PC searches and 894,200 mobile searches.
The rankings are:


1. Jang Won Yong (IVE)
2. Ahn Yu Jin (IVE)
3. IU
4. YoonA (Girls' Generation)
5. Jennie (BLACKPINK)
6. Choi Ye Na
7. Mimi (Oh My Girl)
8. Taeyeon (Girls' Generation)
9. Kim Se Jung
10. Seohyun (Girls' Generation)
11. Rei (IVE)
12. Karina (aespa)
13. Kim Chae Won (LE SSERAFIM)
14. Winter (aespa)
15. Gaeul (IVE)
16. Chung Ha
17. Chaeryeong (ITZY)
18. Sunny (Girls' Generation)
19. Irene (Red Velvet)
20. Jo Yu Ri

21. Jisoo (BLACKPINK)
22. Rose (BLACKPINK)
23. Sakura (LE SSERAFIM)
24. Leeseo (IVE)
25. Minji (NewJeans)
26. Chuu (LOONA)
27. Arin (Oh My Girl)
28. Liz (IVE)
29. Kazuha (LE SSERAFIM)
30. Jeon So Mi