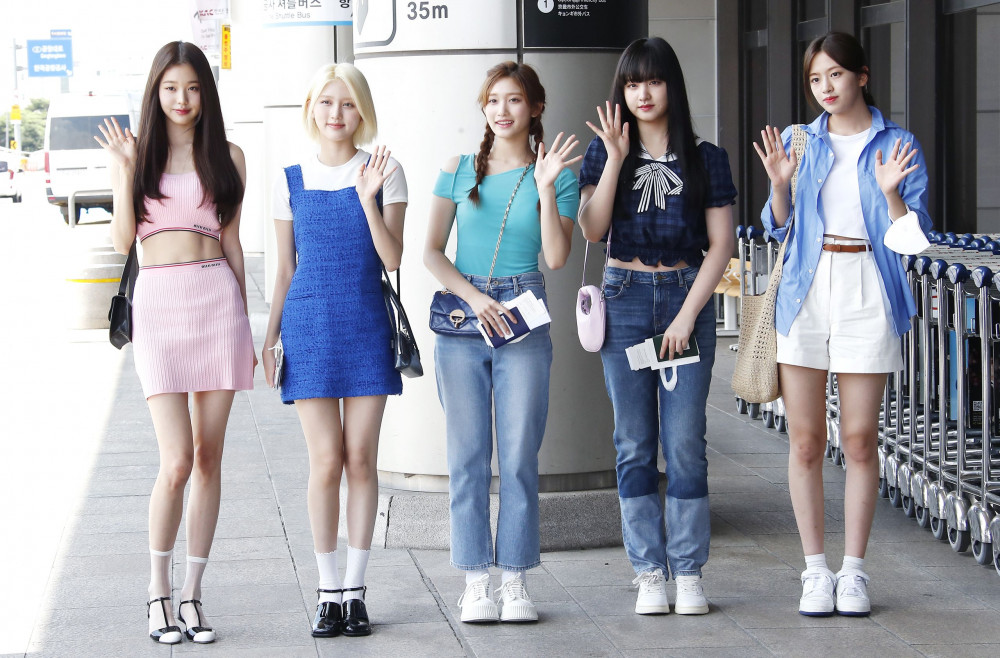 Starship Entertainment released a statement warning malicious commenters.

The entertainment agency posted an official statement on September 22 saying, "We inform you that we will take strong legal action against malicious slander, dissemination of false information, personal aggression, defamation, and malicious comments about our artists."

Starship Entertainment is home to various idol groups such as IVE, Cosmic Girls, MONSTA X, and CRAVITY.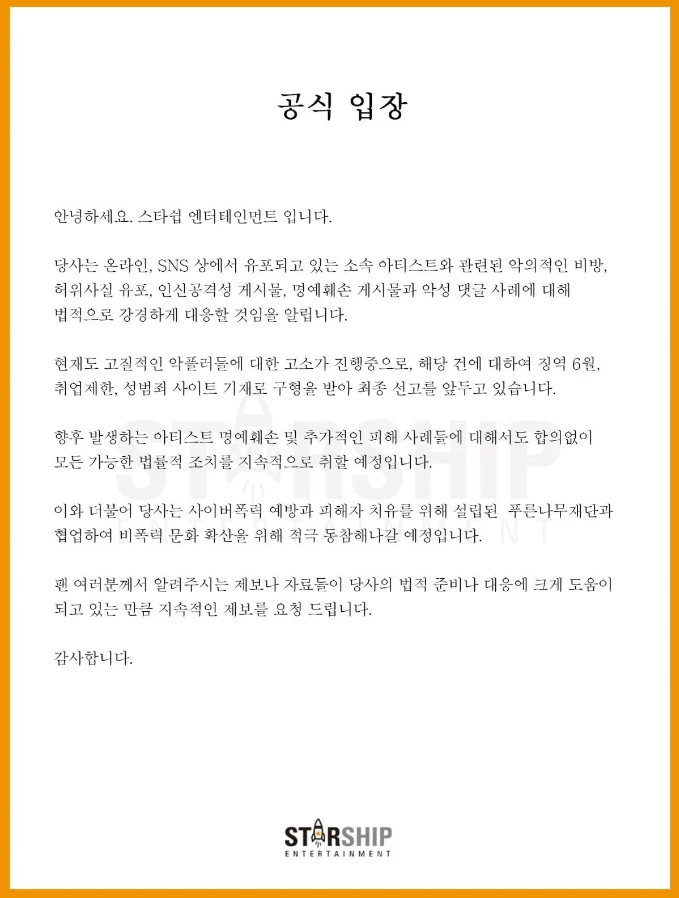 The agency continued, "We are currently taking constant legal action against malicious commenters. In one case, the malicious commenter is about to be sentenced to six months in prison, employment restrictions, and listed on the sex crime offense site."

Starship Entertainment requested that fans continued to send in information and stated, "We will continue to take all possible legal action without any settlement against any future defamation."
Meanwhile, IVE's Jang Won Young recently suffered malicious comments after being seen eating a strawberry with two hands. Additionally, she faced criticism over a segment on the popular show 'IVE x 1N2D,' which is a spin-off of the popular entertainment program '1 Night and 2 Days.'