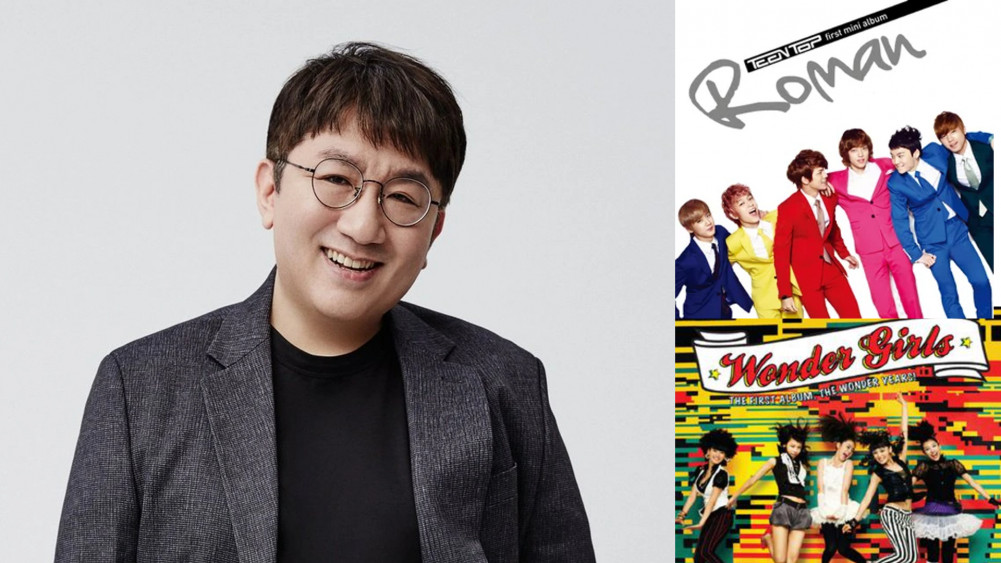 Before producing one of the greatest boy bands of all time in BTS and creating an empire in HYBE, Hitman Bang (Bang Si Hyuk) was making tunes for some of the most well-known K-pop artists! Here are five songs you may have heard but were not aware of that were produced by Hitman Bang!
1. TEEN TOP "Don't Spray Perfume": When this song was first released back in 2011, many were shocked to find out that Bang Si Hyuk was the one who had written this song!

2. Wonder Girls "Bad Boy": The album that flipped the entire K-Pop industry with mega hits like "Tell Me" in the album "The Wonder Years," producer Hitman Bang is also credited as taking part in producing the tune "Bad Boy" alongside J.Y. Park!
3. Rain "Bad Guy": Did you know that Bang Shi Hyuk also produced tunes for some of the most iconic singers in the world of K-Pop, even since the early nineties into the early 2000s? Even helping to produce veteran singer Rain's biggest hit in his discography, "Bad Guy!"
4. 8Eight "Without a Heart": When this song was released, it captured the hearts of so many listeners with its melodic tunes and harmonious blend of vocals. Little did many people know that this trio was actually produced by Hitman Bang himself!
5. Baek Ji Young "Like Being Shot by a Bullet": One of the greatest ballads of all time, and one that continues to be sung repeatedly as covers. It's such a lyrical melody, no wonder it became a major hit the moment it got released!
Truly a musical genius, it's impressive how Hitman Bang can extract such emotions through the music that is created and produced! It's no wonder that so many people love to listen to the songs that he has taken part in making!