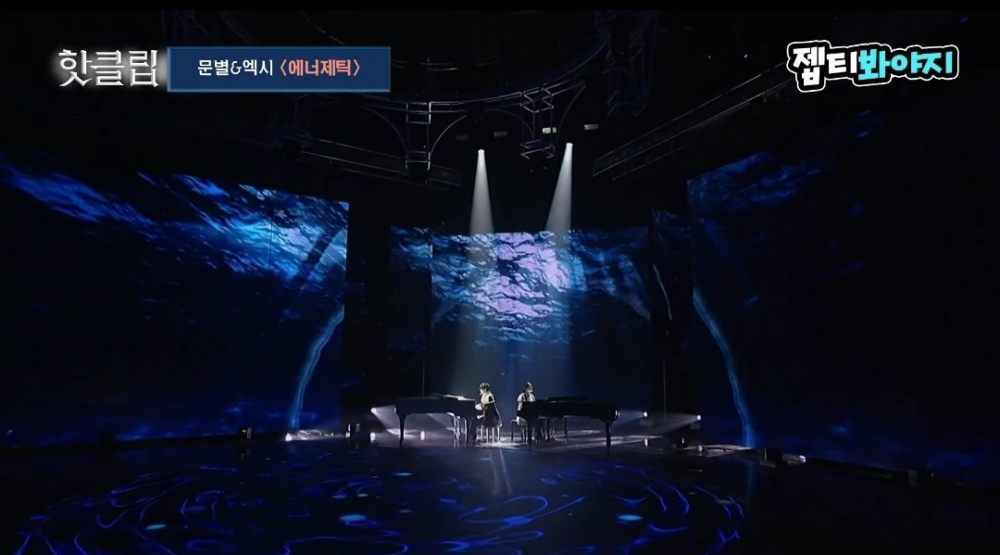 MAMAMOO Moonbyul's and WJSN Exy's unit battle cover of Wanna One's "Energetic" for the Korean variety show "Second World," where female kpop rappers become vocalists, has successfully entered and topped various iTunes charts across the world. Released on September 21st on international platforms, the singer's rendition of the song debuted on the worldwide iTunes song chart at69 (SQS) "Energetic" [NEW].

So far, MoonByul and Exys is the unit battle cover and is the only one of the units to chart on the Worldwide iTunes Song Chart from the Round 2 performances on "Second World." The track so far has reached number 1 in Hong Kong, number 2 in Taiwan, and ranked among the Top 10 on iTunes in Peru, The Philippines, Singapore, and Malaysia. As well as in the top 20 in Indonesia, Cambodia Vietnam, and more.

Fans are thrilled about the unit performance both on the show and on the charts. The unit also ranked no. 1 for the unit battle round among the "Second World" contestants. With the procurers cover battle coming for the rappers turned vocalist next week, both Moonbyuls and Exy's fans can't wait to see what the singers will bring to their own solo performances.


Congratulations to both singers!